Description

Tripoli – Torch Relay Greek Route Overnight Stay
Athens 2004 Olympic Games Pin
The Olympic Flame stay overnight in Greek City Tripoli at 29 March 2004
The 2004 Summer Olympics Torch Relay took the Olympic Flame across every habitable continent, returning to Athens, Greece. Every citywhich had hosted the Summer Olympics was revisited by the torch, as well as several other cities chosen for their international importance.
The relay was the first time the Olympic flame had travelled to Africa, India and South America. The flame was transported from country to country aboard a specially-equipped Boeing 747 leased from Atlanta Icelandic (Registration TF-ARO) called Zeus. On board the flame was carried and burned continuously in specially modified miners lamps.
Tripoli is a city in the central part of the Peloponnese, in Greece. It is the capital of the Peloponnese region as well as of the regional unit of Arcadia.
In spring 1770 during a Greek uprising known as Orlov Revolt, the revolutionary armies were halted out of Tripolitsa. As a retaliation of the Greek uprising Albanian mercenaries of the Ottomans slaughtered 3,000 Greeks in a few hours upon entering the city. Total massacre and destruction of the city was avoided after intervention of Osman bey, leader of the Albanian mercenaries.
Before the Greek War of Independence, under the Ottoman name of "Tripolice", it was one of the Ottoman administrative centers in the Peloponnese (the Morea Eyalet, often called "pashalik of Tripolitsa") and had large Muslim and Jewish populations. Tripolis was one of the main targets of the Greek insurgents in the Greek War of Independence, who stormed it on 17 October 1821, following the bloody Siege of Tripolitsa, and exterminated the Muslim and Jewish populations in revenge.
Ibrahim Pasha retook the city on June 22, 1825, after it had been abandoned by the Greeks. Before he evacuated the Peloponnese in early 1828, he destroyed the city and tore down its walls.
After the independent Greek state was established in 1830, Tripoli was rebuilt and was developed as one of the main cities of the Kingdom of Greece, serving as the capital of the Arcadia district. During the 19th and the 20th centuries the city emerged to be the administrative, economic, commercial and transportation center of central and south Peloponnese.
The pin depicts the Torch in Tripoli where stay overnight
Product: Olympic Pin
Pin code: #04-161-005
Tiraz: <800pcs
Official Licensed Product
Licensed Manufacturer:

Efsimon Collection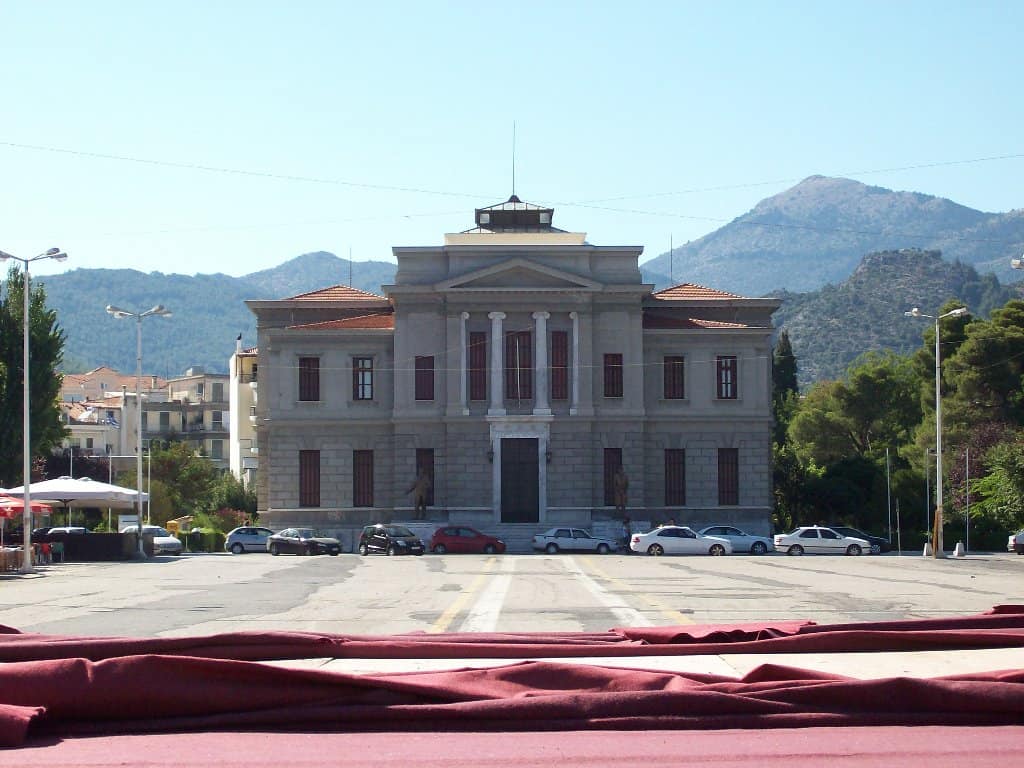 Buy it Now and Join the Wonderfull Winning World!!! 
 Athens 2004 – Beijing 2008 – London 2012 – Rio 2016 
 Games of the XXVIII Olympiad in Athens – 13 to 29 August 2004