Description

Thessaloniki – Torch Relay Greek Route Overnight Stay
Athens 2004 Olympic Games Pin
The Olympic Flame stay overnight in Greek City Thessaloniki at 23 July 2004
The 2004 Summer Olympics Torch Relay took the Olympic Flame across every habitable continent, returning to Athens, Greece. Every citywhich had hosted the Summer Olympics was revisited by the torch, as well as several other cities chosen for their international importance.
The relay was the first time the Olympic flame had travelled to Africa, India and South America. The flame was transported from country to country aboard a specially-equipped Boeing 747 leased from Atlanta Icelandic (Registration TF-ARO) called Zeus. On board the flame was carried and burned continuously in specially modified miners lamps.
Thessaloniki is the second-largest city in Greece and the capital of Greek Macedonia, the administrative region of Central Macedonia and the Decentralized Administration of Macedonia and Thrace. Its nickname is the Symprotevousa, literally "the co-capital", a reference to its historical status as the Συμβασιλεύουσα (Symvasilevousa) or "co-reigning" city of the Eastern Roman (Byzantine) Empire, alongside Constantinople.
The White Tower of Thessaloniki (Ladino: Kuli Blanka, Greek: Λευκός Πύργος Lefkos Pyrgos, Turkish: Beyaz Kule) is a monument and museum on the waterfront of the city of Thessaloniki, capital of the region of Macedonia in northern Greece. The present tower replaced an old Byzantine fortification, known to have been mentioned around the 12th century, that the Ottoman Empire reconstructed to fortify the city's harbour sometime after Sultan Murad II captured Thessaloniki in 1430. The tower became a notorious prison and scene of mass executions during the period of Ottoman rule.
The White Tower was substantially remodeled and its exterior was whitewashed after Greece gained control of the city in 1912. It has been adopted as the symbol of the city.
The pin depicts the Torch in Thessaloniki where stay overnight
Product: Olympic Pin
Pin code: #04-161-022
Tiraz: <1.000pcs
Official Licensed Product
Licensed Manufacturer:

Efsimon Collection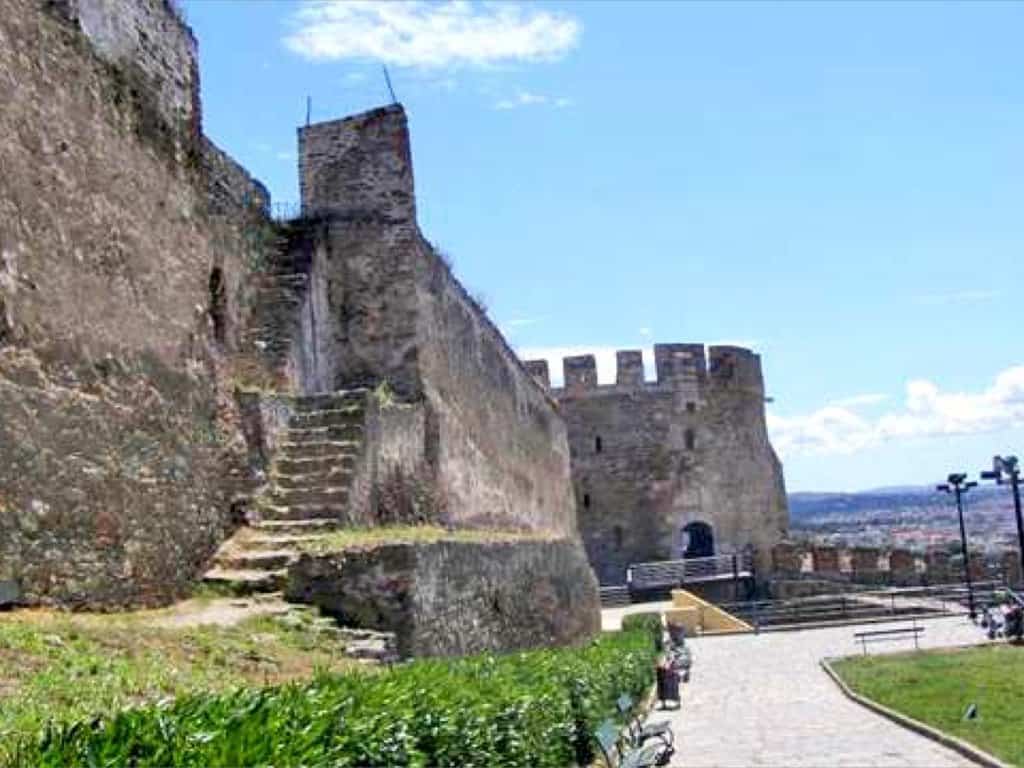 Buy it Now and Join the Wonderfull Winning World!!! 
 Athens 2004 – Beijing 2008 – London 2012 – Rio 2016 
 Games of the XXVIII Olympiad in Athens – 13 to 29 August 2004