Description

Pylos – Torch Relay Greek Route Overnight Stay
Athens 2004 Olympic Games Pin
The Olympic Flame stay overnight in Greek City Pylos at 26 March 2004
The 2004 Summer Olympics Torch Relay took the Olympic Flame across every habitable continent, returning to Athens, Greece. Every citywhich had hosted the Summer Olympics was revisited by the torch, as well as several other cities chosen for their international importance.
The relay was the first time the Olympic flame had travelled to Africa, India and South America. The flame was transported from country to country aboard a specially-equipped Boeing 747 leased from Atlanta Icelandic (Registration TF-ARO) called Zeus. On board the flame was carried and burned continuously in specially modified miners lamps.
Pylos, historically also known under its Italian name Navarino, is a town and a former municipality in Messenia, Peloponnese, Greece.
Pylos has a long history, having been inhabited since Neolithic times. It was a significant kingdom in Mycenaean Greece, with remains of the so-called "Palace of Nestor" excavated nearby, named after Nestor, the king of Pylos in Homer's Iliad. In Classical times, the site was uninhabited, but became the site of the Battle of Pylos in 425 BC, during the Peloponnesian War. Pylos is scarcely mentioned thereafter until the 13th century, when it became part of the Frankish Principality of Achaea. Increasingly known by its French name of Port-de-Jonc or its Italian name Navarino, in the 1280s the Franks built the Old Navarino castle on the site. Pylos came under the control of the Republic of Venice from 1417 until 1500, when it was conquered by the Ottoman Empire. The Ottomans used Pylos and its bay as a naval base, and built the New Navarino fortress there. The area remained under Ottoman control, with the exception of a brief period of renewed Venetian rule in 1685–1715 and a Russian occupation in 1770–71, until the outbreak of the Greek War of Independence in 1821. Ibrahim Pasha of Egypt recovered it for the Ottomans in 1825, but the defeat of the Turco-Egyptian fleet in the 1827 Battle of Navarino forced Ibrahim to withdraw from the Peloponnese and confirmed Greek independence.
The pin depicts the Torch in Pylos where stay overnight
Product: Olympic Pin
Pin code: #04-161-002
Tiraz: <700pcs
Official Licensed Product
Licensed Manufacturer:

Efsimon Collection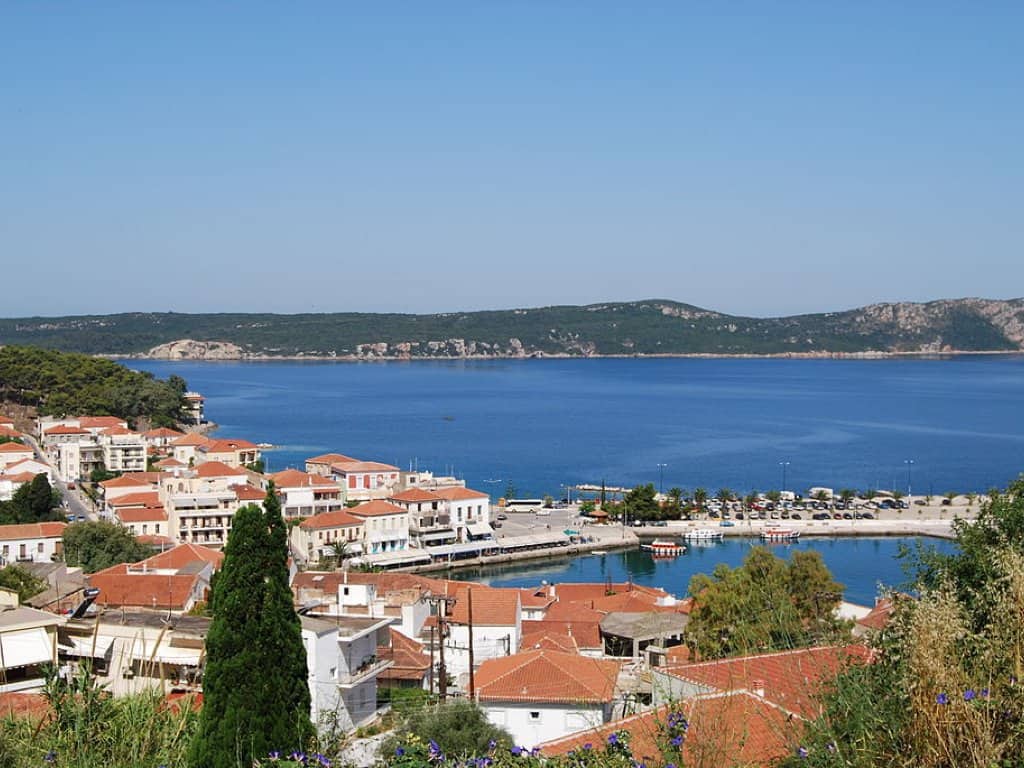 Buy it Now and Join the Wonderfull Winning World!!! 
 Athens 2004 – Beijing 2008 – London 2012 – Rio 2016 
 Games of the XXVIII Olympiad in Athens – 13 to 29 August 2004