Description

Kastoria – Torch Relay Greek Route Overnight Stay
Athens 2004 Olympic Games Pin
The Olympic Flame stay overnight in Greek City Kastoria at 28 July 2004
The 2004 Summer Olympics Torch Relay took the Olympic Flame across every habitable continent, returning to Athens, Greece. Every citywhich had hosted the Summer Olympics was revisited by the torch, as well as several other cities chosen for their international importance.
The relay was the first time the Olympic flame had travelled to Africa, India and South America. The flame was transported from country to country aboard a specially-equipped Boeing 747 leased from Atlanta Icelandic (Registration TF-ARO) called Zeus. On board the flame was carried and burned continuously in specially modified miners lamps.
Kastoria is a city in northern Greece in the region of West Macedonia. It is the capital of Kastoria regional unit. It is situated on a promontory on the western shore of Lake Orestiada, in a valley surrounded by limestone mountains. The town is known for its many Byzantine churches, Ottoman-era domestic architecture, fur clothing industry, and trout.
Museum of the Macedonian Struggle (Kastoria)
The Museum of the Macedonian Struggle in Kastoria, Greece is housed in a traditional old mansion that belonged to the teacher and fighter Anastasios Picheon (1836-1913). It was inaugurated on 23 May 2010, a project of the "Friends of the Museum of the Macedonian Struggle" that was founded in 1993 in the Municipality of Kastoria.
The Museum outlines the Greek revolutionary movements that came into being in Macedonia when it was under Ottoman rule and lasted until its liberation and unification with Greece in 1913. With rich iconographic material and artefacts, it focuses mainly on the crucial (for Macedonian Hellenism) period around 1878. At that time there were uprisings and insurgencies in Western Macedonia by the local Greeks in an effort to abrogate the Treaty of San Stefano, to overthrow the Turkish rule and be united with free Greece.
The Museum has a library, a local history reading room and a multiple-use hall in which cultural events are held.
The pin depicts the Torch in Kastoria where stay overnight
Product: Olympic Pin
Pin code: #04-161-027
Tiraz: <1.000pcs
Official Licensed Product
Licensed Manufacturer:

Efsimon Collection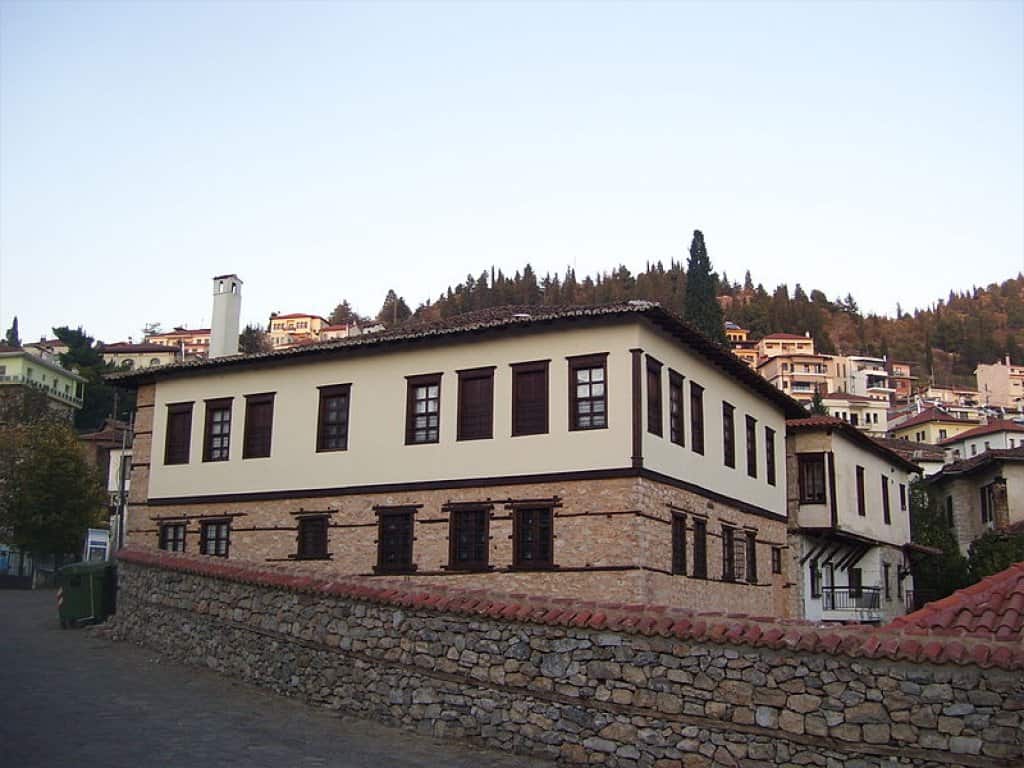 Buy it Now and Join the Wonderfull Winning World!!! 
 Athens 2004 – Beijing 2008 – London 2012 – Rio 2016 
 Games of the XXVIII Olympiad in Athens – 13 to 29 August 2004