Description

Kalamata – Torch Relay Greek Route Overnight Stay
Athens 2004 Olympic Games Pin
The Olympic Flame stay overnight in Greek City Kalamata at 27 March 2004
The 2004 Summer Olympics Torch Relay took the Olympic Flame across every habitable continent, returning to Athens, Greece. Every citywhich had hosted the Summer Olympics was revisited by the torch, as well as several other cities chosen for their international importance.
The relay was the first time the Olympic flame had travelled to Africa, India and South America. The flame was transported from country to country aboard a specially-equipped Boeing 747 leased from Atlanta Icelandic (Registration TF-ARO) called Zeus. On board the flame was carried and burned continuously in specially modified miners lamps.
Kalamata is the second most populous city of the Peloponnese peninsula in southern Greece and the largest city of the homonymous administrative region. The capital and chief port of the Messenia regional unit, it lies along the Nedon River at the head of the Messenian Gulf.
Kalamata is served by a metre gauge railway line of the former Piraeus, Athens and Peloponnese Railways, now owned by the Hellenic Railways Organisation (OSE). There is a station and a small freight yard in the city, as well as a rolling stock maintenance depot to the north. There used to be a mainline train service to Kyparissia, Pyrgos and Patras, and a suburban service to Messini and the General Hospital. However, in December 2010 all train services from Kalamata, along with those in the rest of the Peloponnese south of Corinth, were discontinued on economic grounds, and the train station is now closed. A previously disused extension line to the port is now a Railway Park, with old steam engines on display and a cafe in the old station building.
The pin depicts the Torch in Kalamata where stay overnight
Product: Olympic Pin
Pin code: #04-161-003
Tiraz: <1.000pcs
Official Licensed Product
Licensed Manufacturer:

Efsimon Collection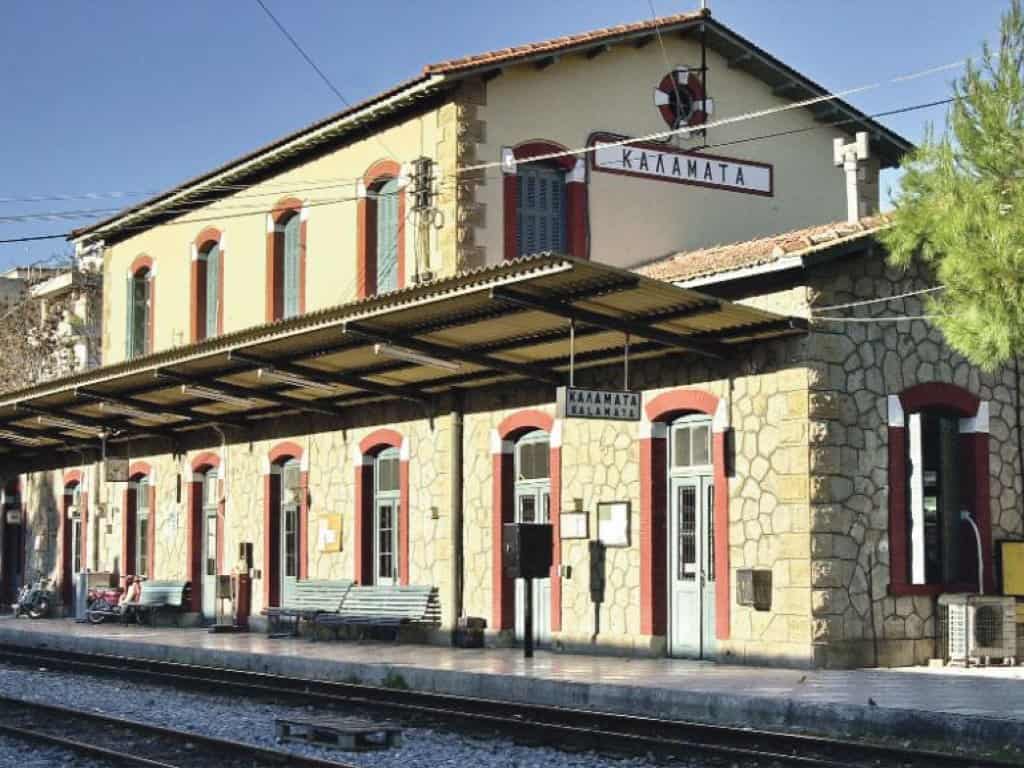 Buy it Now and Join the Wonderfull Winning World!!! 
 Athens 2004 – Beijing 2008 – London 2012 – Rio 2016 
 Games of the XXVIII Olympiad in Athens – 13 to 29 August 2004