Description

Epidaurus – Torch Relay Greek Route Overnight Stay
Athens 2004 Olympic Games Pin
The Olympic Flame stay overnight in Greek City Epidaurus at 30 March 2004
The 2004 Summer Olympics Torch Relay took the Olympic Flame across every habitable continent, returning to Athens, Greece. Every citywhich had hosted the Summer Olympics was revisited by the torch, as well as several other cities chosen for their international importance.
The relay was the first time the Olympic flame had travelled to Africa, India and South America. The flame was transported from country to country aboard a specially-equipped Boeing 747 leased from Atlanta Icelandic (Registration TF-ARO) called Zeus. On board the flame was carried and burned continuously in specially modified miners lamps.
Epidaurus was not independent of Argos and not included in Argolis until the time of the Romans. With its supporting territory, it formed the small territory called Epidauria. Reputed to be founded by or named for the Argolid Epidaurus, and to be the birthplace of Apollo's son Asclepius the healer, Epidaurus was known for its sanctuary situated about five miles (8 km) from the town, as well as its theater, which is once again in use today. The cult of Asclepius at Epidaurus is attested in the 6th century BC, when the older hill-top sanctuary of Apollo Maleatas was no longer spacious enough.
The asclepeion at Epidaurus was the most celebrated healing center of the Classical world, the place where ill people went in the hope of being cured. To find out the right cure for their ailments, they spent a night in the enkoimeteria, a big sleeping hall. In their dreams, the god himself would advise them what they had to do to regain their health. Found in the sanctuary, there was a guest house for 160 guestrooms. There are also mineral springs in the vicinity which may have been used in healing.
Asclepius, the most important healer god of antiquity, brought prosperity to the sanctuary, which in the 4th and 3rd centuries BC embarked on an ambitious building program for enlarging and reconstruction of monumental buildings. Fame and prosperity continued throughout the Hellenistic period. In 87 BC the sanctuary was looted by the Roman general Sulla, and in 67 BC, it was plundered by pirates. In the 2nd century AD, the sanctuary enjoyed a new upsurge under the Romans, but in AD 395 the Goths raided the sanctuary.
Even after the introduction of Christianity and the silencing of the oracles, the sanctuary at Epidaurus was still known as late as the mid 5th century, although as a Christian healing center.
The pin depicts the Torch in Epidaurus where stay overnight
Product: Olympic Pin
Pin code: #04-161-006
Tiraz: <800pcs
Official Licensed Product
Licensed Manufacturer:

Efsimon Collection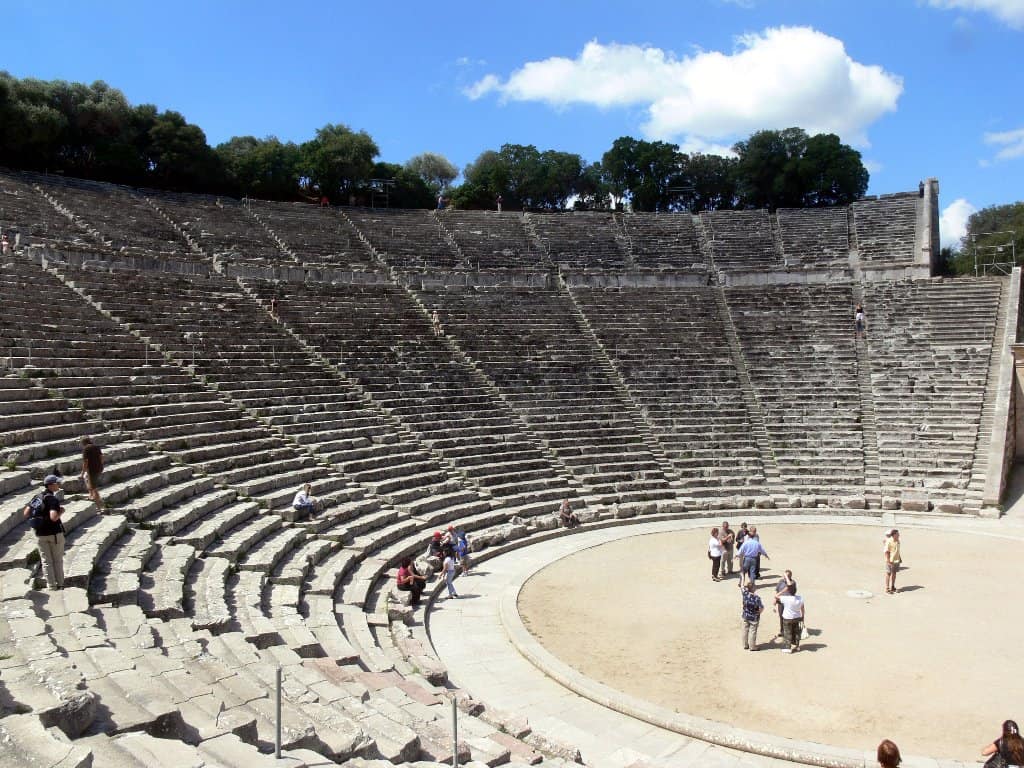 Buy it Now and Join the Wonderfull Winning World!!! 
 Athens 2004 – Beijing 2008 – London 2012 – Rio 2016 
 Games of the XXVIII Olympiad in Athens – 13 to 29 August 2004