Description

Corfu – Torch Relay Greek Route Overnight Stay
Athens 2004 Olympic Games Pin
The Olympic Flame stay overnight in Greek City Corfu at 5 August 2004
The 2004 Summer Olympics Torch Relay took the Olympic Flame across every habitable continent, returning to Athens, Greece. Every citywhich had hosted the Summer Olympics was revisited by the torch, as well as several other cities chosen for their international importance.
The relay was the first time the Olympic flame had travelled to Africa, India and South America. The flame was transported from country to country aboard a specially-equipped Boeing 747 leased from Atlanta Icelandic (Registration TF-ARO) called Zeus. On board the flame was carried and burned continuously in specially modified miners lamps.
Korfu is a Greek island in the Ionian Sea. It is the second largest of the Ionian Islands, and, including its small satellite islands, forms the northwesternmost part of Greece. The island is part of the Corfu regional unit, and is administered as a single municipality, which also includes the smaller islands of Ereikoussa, Mathraki and Othonoi.
The Maitland Monument in Corfu town, built to commemorate Sir Thomas Maitland.
A large square called Spianada is to be found, divided by a street in two parts: The Upper Square and Lower Square (Ano and Kato Plateia). This is the biggest square in South-Eastern Europe and one of the largest in Europe full of green spaces and interesting structures, such as a Roman-style rotunda from the era of British administration, known as the Maitland monument, built to commemorate Sir Thomas Maitland. An ornate music pavilion is also a main feature, where the local Philharmonic Orchestras play classical and often free performances in the artistic and musical tradition for which the island is well known.
The pin depicts the Torch in Corfu where stay overnight
Product: Olympic Pin
Pin code: #04-161-035
Tiraz: <1.000pcs
Official Licensed Product
Licensed Manufacturer:

Efsimon Collection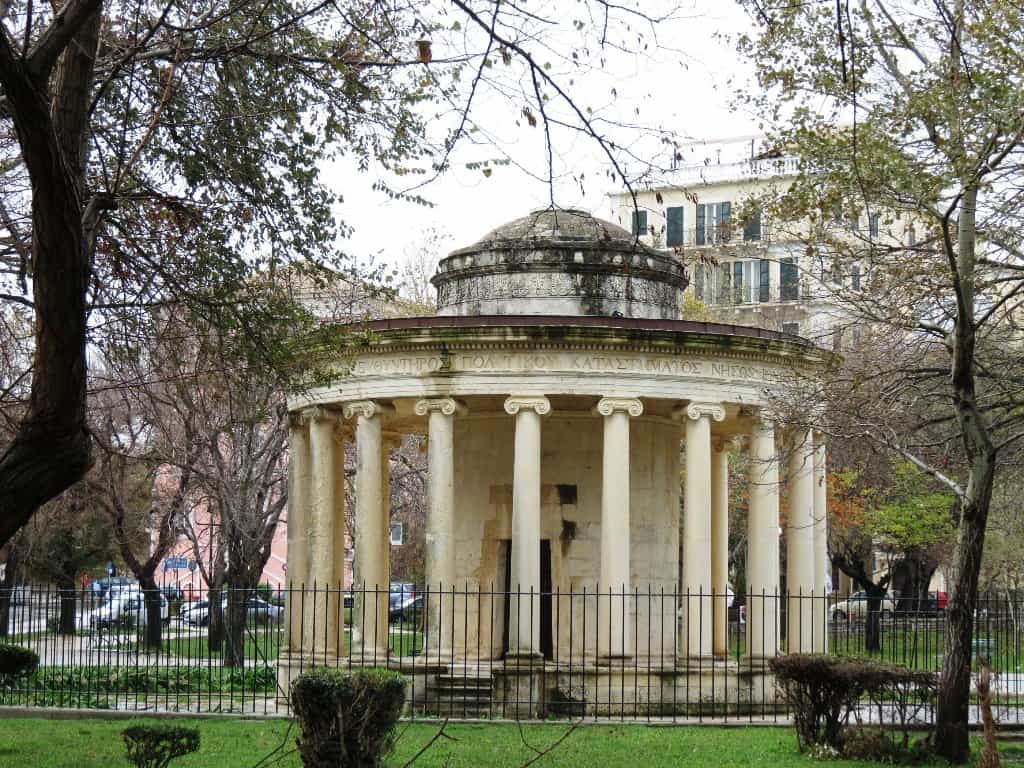 Buy it Now and Join the Wonderfull Winning World!!! 
 Athens 2004 – Beijing 2008 – London 2012 – Rio 2016 
 Games of the XXVIII Olympiad in Athens – 13 to 29 August 2004