Description

Alexandroupoli – Torch Relay Greek Route Overnight Stay
Athens 2004 Olympic Games Pin
The Olympic Flame stay overnight in Greek City Alexandroupoli at 17 July 2004
The 2004 Summer Olympics Torch Relay took the Olympic Flame across every habitable continent, returning to Athens, Greece. Every citywhich had hosted the Summer Olympics was revisited by the torch, as well as several other cities chosen for their international importance.
The relay was the first time the Olympic flame had travelled to Africa, India and South America. The flame was transported from country to country aboard a specially-equipped Boeing 747 leased from Atlanta Icelandic (Registration TF-ARO) called Zeus. On board the flame was carried and burned continuously in specially modified miners lamps.
Alexandroupoli is a city in Greece and the capital of the Evros regional unit in East Macedonia and Thrace. It is an important port and commercial center of northeastern Greece.
Alexandroupoli is one of the newest cities in Greece, as it was only a fishing village until the late 19th century. However, the modern city is located at the site of ancient Sale, a Greek city of the classical era founded by colonists from the island of Samothrace that is mentioned by Herodotus.
Alexandroupoli benefits from its position at the centre of land and sea routes connecting Greece with Turkey. Landmarks in Alexandroupoli include the city's lighthouse in the port, the archaeological sites of Mesimvria Zone and Maroneia stretching out to the small port of Agios Charalambos, the city's waterfront (center of commercial activity) and the nearby Evros Delta.
The modern city was founded in the middle of the 19th century by fishermen from the villages of Makri and Maroneia and it became known as Dedeagach . According to the legend, the name was based on a wise old Turkish man or dede who spent much of his time in the shade of a local tree (in Turkish agac) and was eventually buried beside it. In 1920, the King of Greece, Alexander I, visited the city, and the local authorities decided to rename the city Alexandroupoli ("city of Alexander"), in the Greek King's honour. The request was duly approved by the central Greek government, and Alexandroupoli has been the city's name ever since.
The pin depicts the Torch in Alexandroupoli where stay overnight
Product: Olympic Pin
Pin code: #04-161-016
Tiraz: <1.000pcs
Official Licensed Product
Licensed Manufacturer:

Efsimon Collection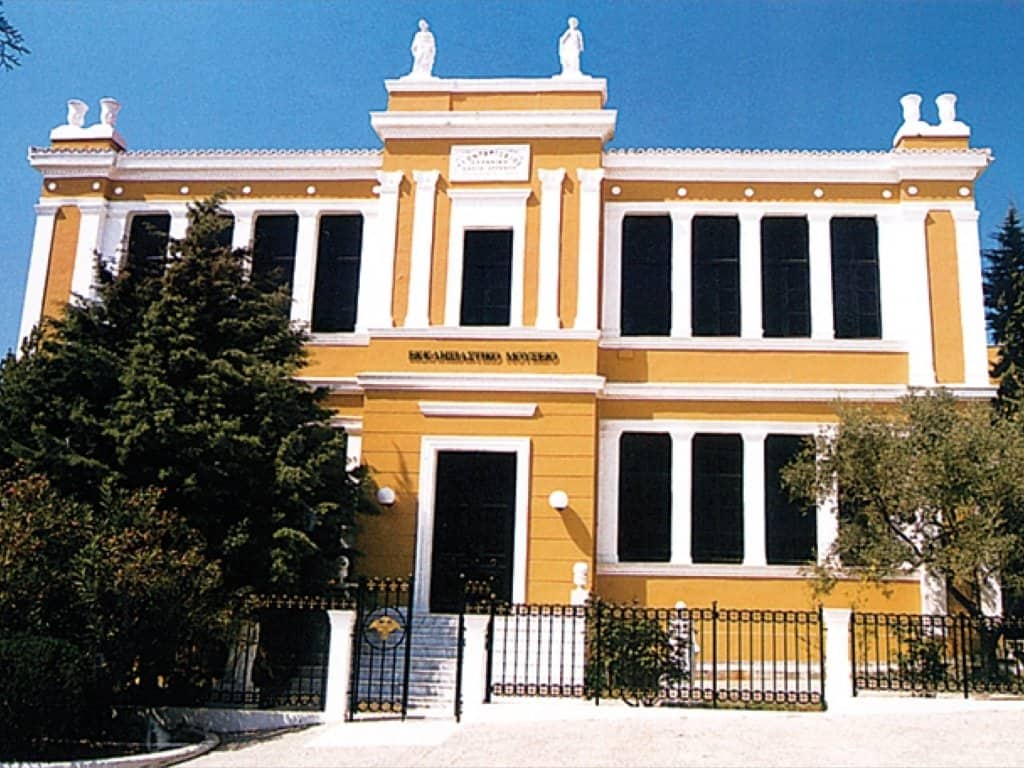 Buy it Now and Join the Wonderfull Winning World!!! 
 Athens 2004 – Beijing 2008 – London 2012 – Rio 2016 
 Games of the XXVIII Olympiad in Athens – 13 to 29 August 2004