Description

Acropolis – Torch Relay Greek Route Overnight Stay
Athens 2004 Olympic Games Pin
The Olympic Flame stay overnight in  Acropolis at 12 August 2004
The 2004 Summer Olympics Torch Relay took the Olympic Flame across every habitable continent, returning to Athens, Greece. Every citywhich had hosted the Summer Olympics was revisited by the torch, as well as several other cities chosen for their international importance.
The relay was the first time the Olympic flame had travelled to Africa, India and South America. The flame was transported from country to country aboard a specially-equipped Boeing 747 leased from Atlanta Icelandic (Registration TF-ARO) called Zeus. On board the flame was carried and burned continuously in specially modified miners lamps.
Acropolis is a settlement, especially a citadel, built upon an area of elevated ground—frequently a hill with precipitous sides, chosen for purposes of defense. In many parts of the world, acropoleis became the nuclei of large cities of classical antiquity, such as ancient Rome, and for this reason they are sometimes prominent landmarks in modern cities with ancient pasts, such as modern Rome.
The word acropolis literally means in Greek "upper city," and though associated primarily with the Greek cities Athens, Argos ( with Larissa), Thebes (with Cadmea), and Corinth (with its Acrocorinth), may be applied generically to all such citadels, including Rome, Jerusalem, Celtic Bratislava, many in Asia Minor, or even Castle Rock in Edinburgh. An example in Ireland is the Rock of Cashel. Acropolis is also the term used by archaeologists and historians for the urban Castro culture settlements located in Northwestern Iberian hilltops.
The most famous example is the Acropolis of Athens, which, by reason of its historical associations and the several famous buildings erected upon it (most notably the Parthenon), is known without qualification as the Acropolis. Although originating in the mainland of Greece, use of the acropolis model quickly spread to Greek colonies such as the Dorian Lato on Crete during the Archaic Period.
Because of its classical Hellenistic style, the ruins of Mission San Juan Capistrano's Great Stone Church in California, United States has been called the "American Acropolis".
Other parts of the world developed other names for the high citadel or alcazar, which often reinforced a naturally strong site. In Central Italy, many small rural communes still cluster at the base of a fortified habitation known as La Rocca of the commune.
The term acropolis is also used to describe the central complex of overlapping structures, such as plazas and pyramids, in many Maya cities, including Tikal and Copan.
The pin depicts the Torch in Acropolis where stay overnight
Product: Olympic Pin
Pin code: #04-161-042
Tiraz: <1.500pcs
Official Licensed Product
Licensed Manufacturer:

Efsimon Collection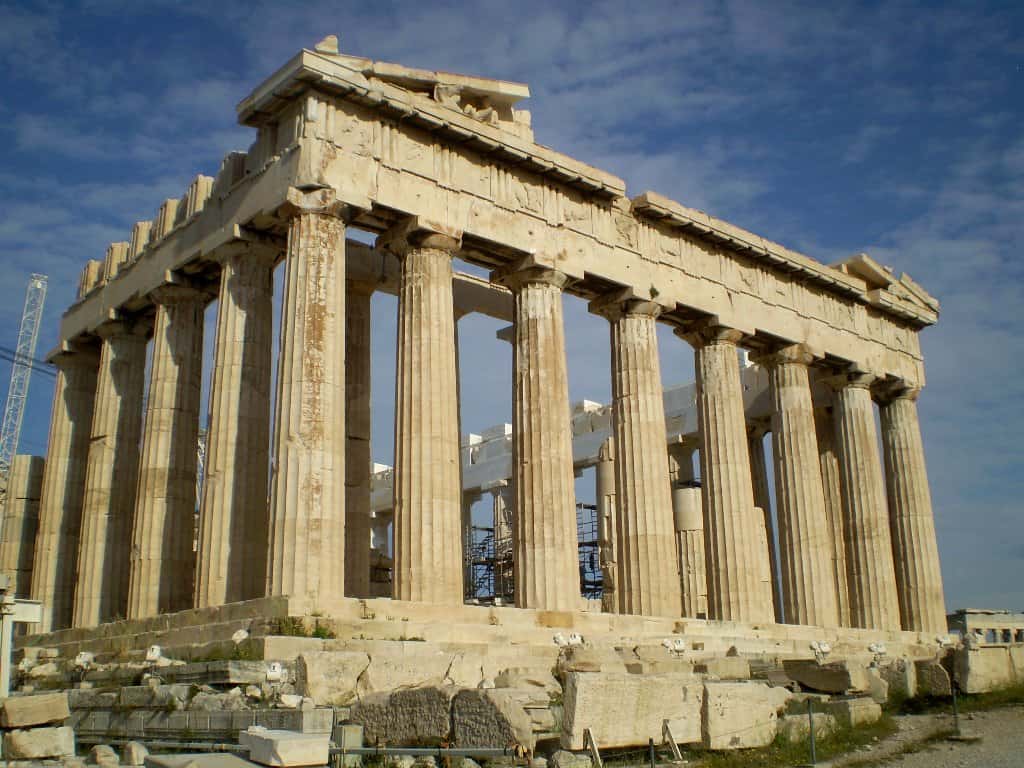 Buy it Now and Join the Wonderfull Winning World!!! 
 Athens 2004 – Beijing 2008 – London 2012 – Rio 2016 
 Games of the XXVIII Olympiad in Athens – 13 to 29 August 2004