Description
Paramythia Costume – Traditional Costume
Athens 2004 Olympic Games Pin
Every Greek costume or better every Greek local costume is a set of clothing, featuring a group of people living in the Greek area. It works like any clothing: dresses and decorates the body, and presents the appearance that he wants to give the one who wears it that time to third parties, providing the self confidence and comfort. Within the conservative and strict society of the villages and the small towns, the certainty and comfort are achieved with uniformity that offers a uniform. The suit is based on tradition and conservatism and is radically different from fashion based on change. The conservatism in costume creates prohibitive taboos,and taboos  that give magical qualities in some of the sections. The clothing of a conservative group formed at times by the influence of another stronger human team. But  everything is relied on local materials and trade.
The collection of Greek Costumes includes 6 pins: Attica Costume, Soufli Costume, Kapoutzida Costume, Tanagra Costume, Paramythia Costume, Chalkidiki Costume.
Paramythia Costume:
The Paramythia Costume is the traditional female outfit introduced during the past years in the area of Paramythia in Epirus. Apart from the specific area waw met and to Grammenochoria northwest of Ioannina. Regarded as one of the simplest Greek costumes and characterized by the use of dark shades.
Local costumes were made from local teak (dense and woven with two threads) thick fabric, Sayaka. Parts of the costume was the polka, the jerkin, the sigouna, the waistband, the socks, the rustic shoes and headband.
The polka was woolen skirt which had short sleeves and was halfway. The zipouni was vest, wool for everyday use and silk for the celebrations and other formal occasions. The sigouna was long cloak, turned sharply without sleeves.
The costume also includes a colorful woolen waistband (belt), colorful knitted socks without heel and ampalota rustic shoes with toes forward. Finally headband had a big woolen scarf from purchased fabric, which called merino.
The pin depicts an "Paramythia Costume"
Product: Olympic Pin
Pin code: PN0620005
Tiraz: <25.000pcs
Official Licensed Product
Licensed Manufacturer: Efsimon Collection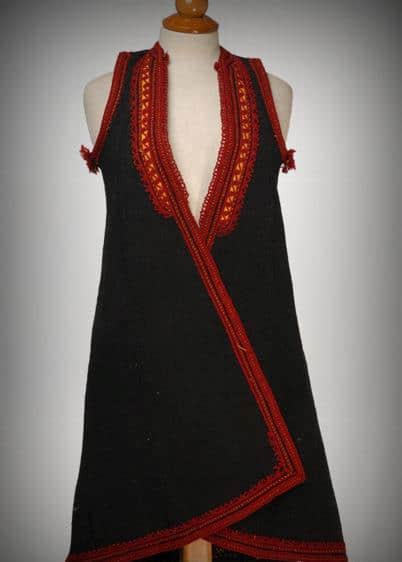 Buy it Now and Join the Wonderfull Winning World!!!  
 Games of the XXVIII Olympiad in Athens – 13 to 29 August 2004