Description
Urania Muse – Greek Mythology
Athens 2004 Olympic Games Pin
The Nine Muses in Greek mythology are the goddesses of the inspiration of literature, science, and the arts. They were considered the source of the knowledge embodied in the poetry, song-lyrics, and myths that were related orally for centuries in these ancient cultures. They were later adopted by the Romans as a part of their pantheon.
Their names are: Clio, Erato, Urania, Calliope, Euterpe, Melpomene, Thalia, Terpsichore, Polyhymnia.
Urania Muse:
Urania Muse was, in Greek mythology, the muse of astronomy and a daughter of Zeusby Mnemosyne and also a great granddaughter of Uranus. Some accounts list her as the mother of the musician Linus by Apollo, andHymenaeus also is said to have been a son of Urania. She is often associated with Universal Love and the Holy Spirit. Eldest of the divine sisters, Urania inherited Zeus' majesty and power and the beauty and grace of her mother Mnemosyne.
The pin depicts Urania Muse
Product: Olympic Pin
Pin code: PN0710007
Tiraz: <25.000pcs
Official Licensed Product
Licensed Manufacturer: Efsimon Collection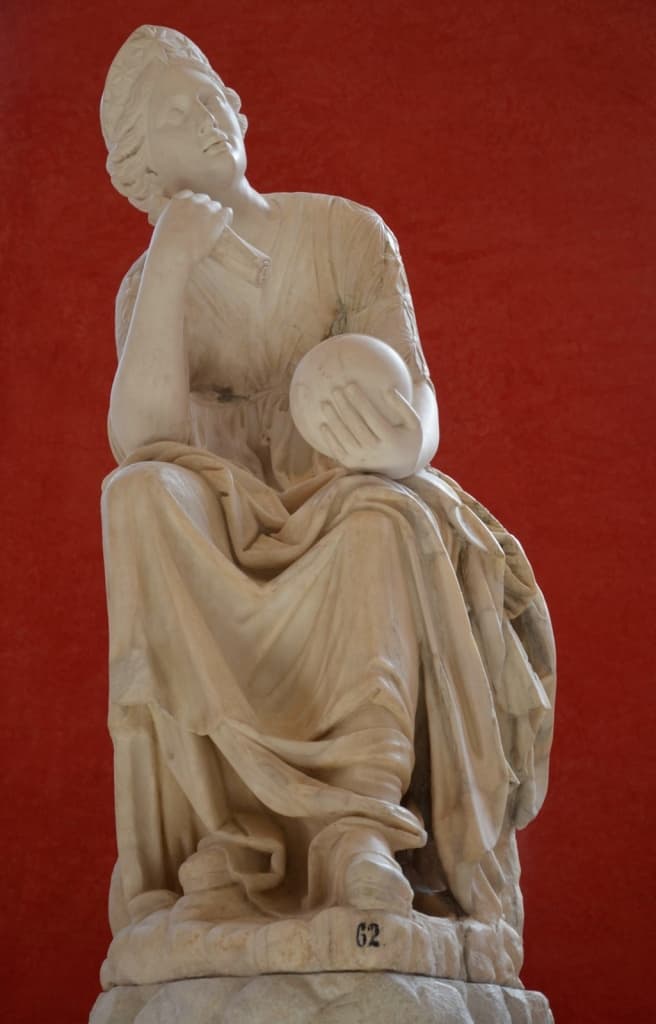 Buy it Now and Join the Wonderfull Winning World!!!  
 Games of the XXVIII Olympiad in Athens – 13 to 29 August 2004