Description
Epidaurus Theater – Ancient Theater
Athens 2004 Olympic Games Pin
Ancient Greek theatre has been fascinating millions of people. Aeschylus, Sophocles, Euripides, Aristophanes and others, have been the teachers of morality, nobleness, courage and patriotism across the centuries.  The stories of Oedipus, Medea, Antigone etc, seem to despise the passage of time.
The ancient Greeks loved live theatre. Every town had at least one open air theatre. These theatres attracted crowds of 15,000 people. per performance. At first, Greek theaters were not used for plays. They were used for music, songs, and dances in honor of the Greek gods. Songs were sung by a chorus.
The Greek architects built theatres on hillsides. That let them position long benches in rows, one above the other, so that everyone could see what was happening on the stage. The stage was located at the bottom of the hill. They could also hear. Greek theatres had great acoustics by design.
Epidaurus Theater:
Epidaurus was a small city in ancient Greece, on the Argolid Peninsula at theSaronic Gulf.
The prosperity brought by the asclepeion enabled Epidaurus to construct civic monuments, including the huge theatre that delightedPausanias for its symmetry and beauty, used again today for dramatic performances, the ceremonial hestiatoreion (banqueting hall), and apalaestra. The theater was designed by Polykleitos the Younger in the 4th century BC. The original 34 rows were extended in Roman times by another 21 rows. As is usual for Greek theatres (and as opposed to Roman ones), the view on a lush landscape behind the skênê is an integral part of the theatre itself and is not to be obscured. It seats up to 14,000 people.
The theatre is admired for its exceptional acoustics, which permit almost perfect intelligibility of unamplified spoken words from theproscenium or skēnē to all 14,000 spectators, regardless of their seating. Famously, tour guides have their groups scattered in the stands and show them how they can easily hear the sound of a match struck at center-stage. A 2007 study by Nico F. Declercqand Cindy Dekeyser of the Georgia Institute of Technology indicates that the astonishing acoustic properties may be the result of the advanced design: the rows of limestone seats filter out low-frequency sounds, such as the murmur of the crowd, and amplify high-frequency sounds from the stage.
This series includes 4 pins/theaters:
Odeon Herodion Theater
Epidaurus Theater
Messene Theater
Dodona Theater
The pin depicts the Ancient Theater Epidaurus
Product: Olympic Pin
Pin code: #03-021-002
Tiraz: <5.000pcs
Official Licensed Product
Licensed Manufacturer: Efsimon Collection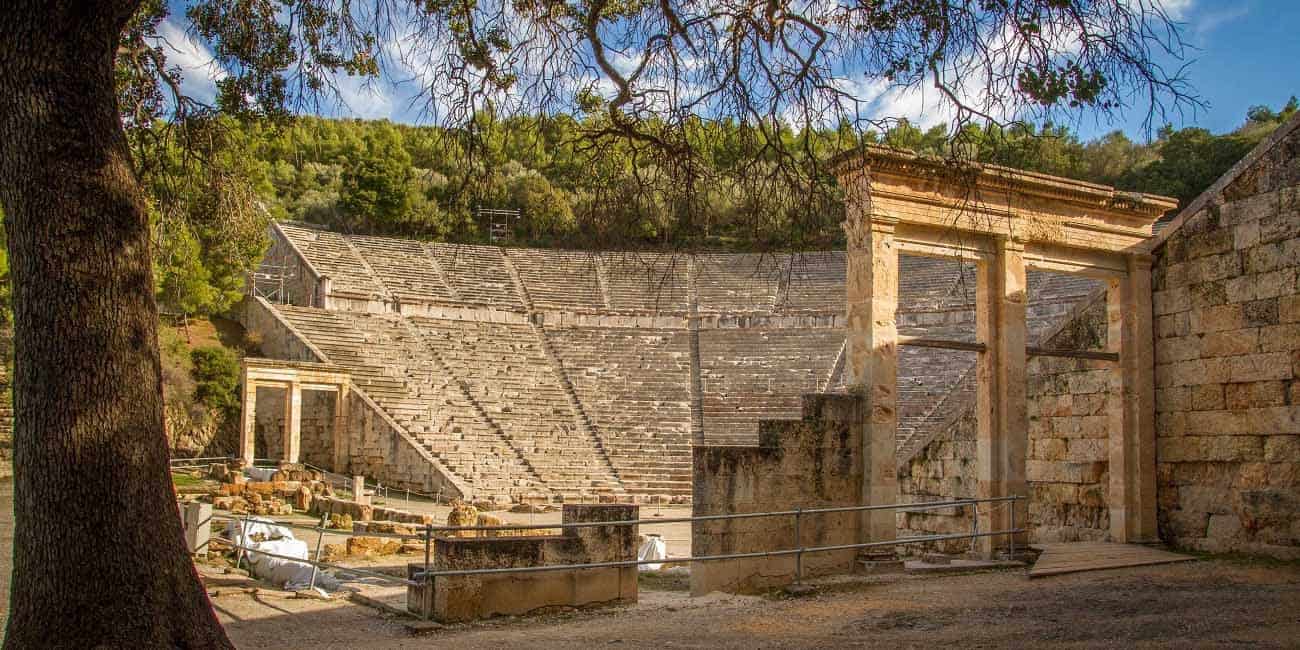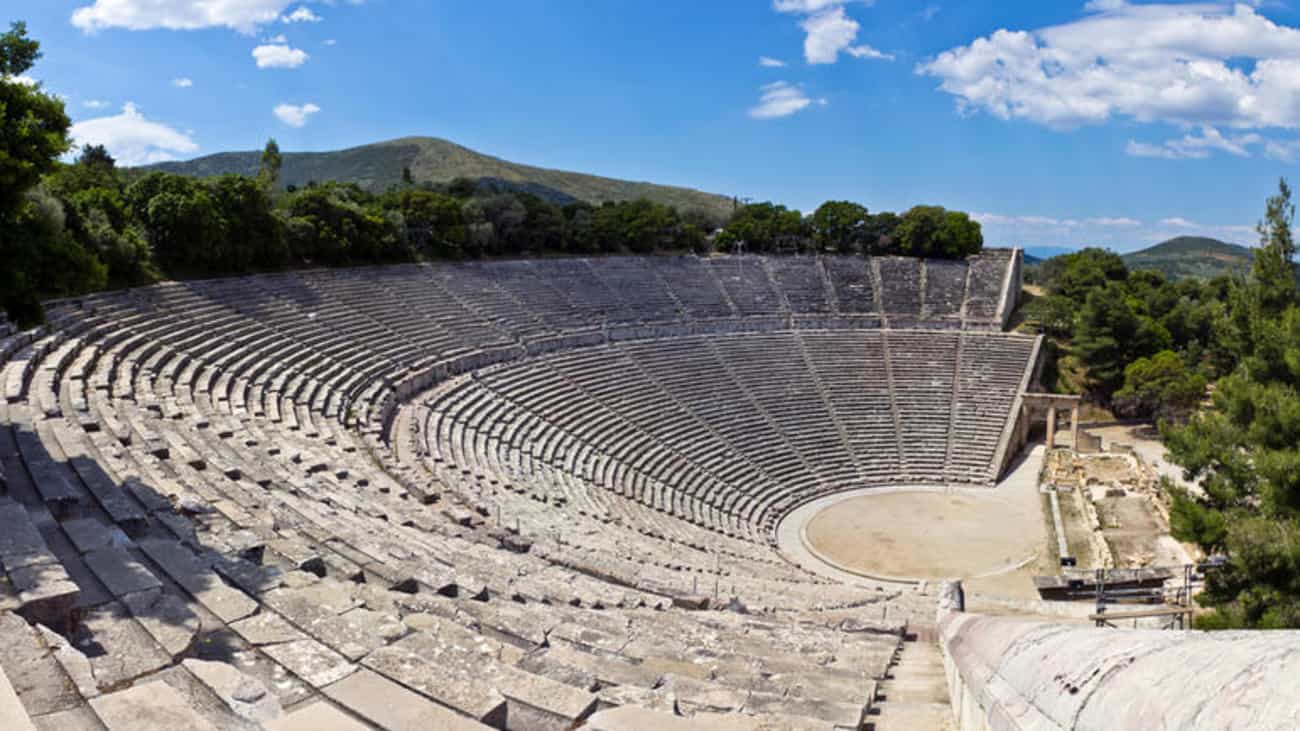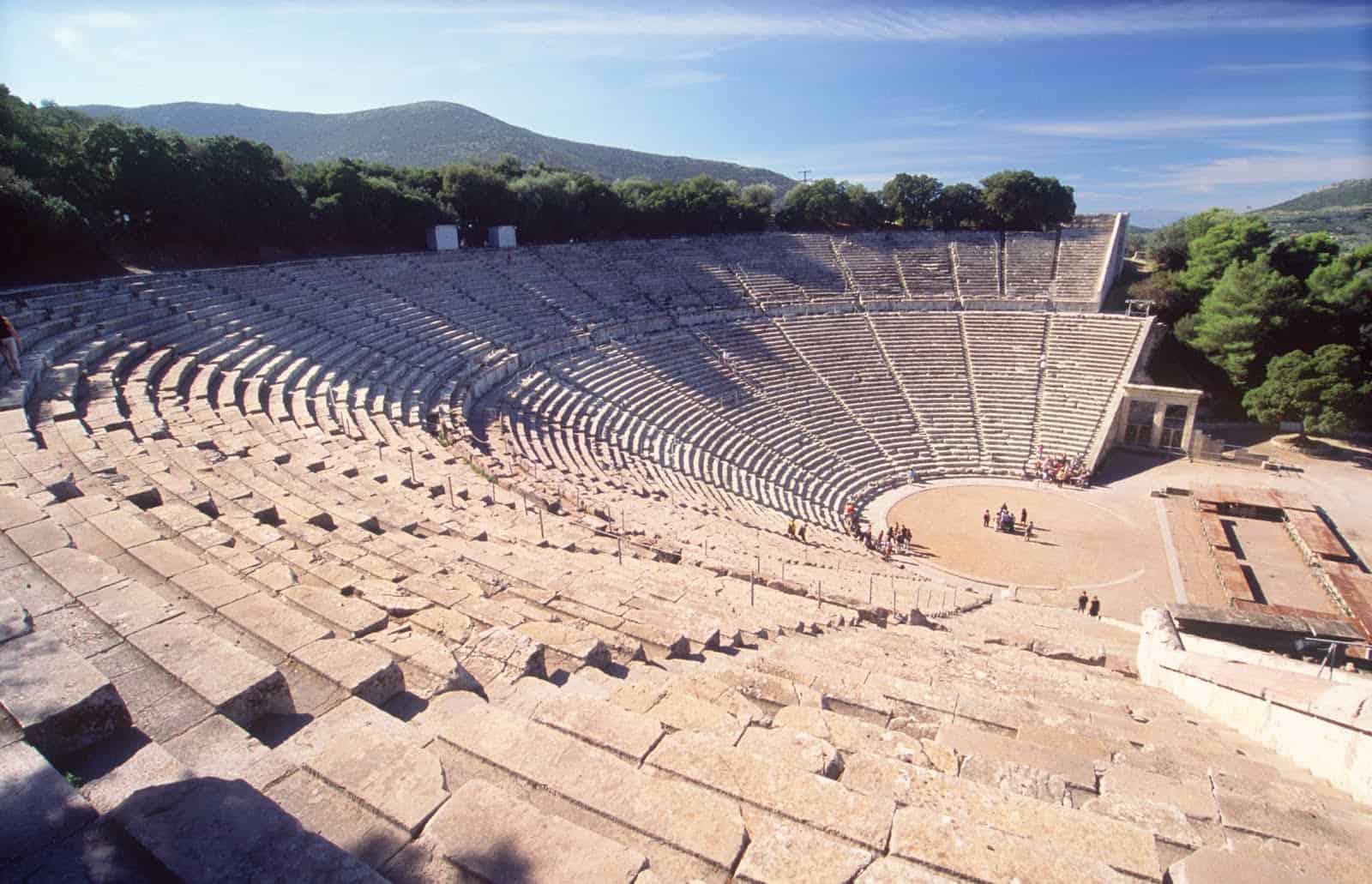 Buy it Now and Join the Wonderfull Winning World!!!  
 Games of the XXVIII Olympiad in Athens – 13 to 29 August 2004