Description
Dodona Theater – Ancient Theater
Athens 2004 Olympic Games Pin
Ancient Greek theatre has been fascinating millions of people. Aeschylus, Sophocles, Euripides, Aristophanes and others, have been the teachers of morality, nobleness, courage and patriotism across the centuries.  The stories of Oedipus, Medea, Antigone etc, seem to despise the passage of time.
The ancient Greeks loved live theatre. Every town had at least one open air theatre. These theatres attracted crowds of 15,000 people. per performance. At first, Greek theaters were not used for plays. They were used for music, songs, and dances in honor of the Greek gods. Songs were sung by a chorus.
The Greek architects built theatres on hillsides. That let them position long benches in rows, one above the other, so that everyone could see what was happening on the stage. The stage was located at the bottom of the hill. They could also hear. Greek theatres had great acoustics by design.
Dodona Theater:
The most impressive surviving monument at Dodona is the 3rd century BCE theatre, now restored, which once had a capacity for 17,000 spectators, making it one of the largest in Greece. It was principally constructed to host the festivals of Naïa which were held every four years. Built into the hillside it was so large (22 metres high) as to require a retaining wall which has impressive tower bastions. The semi-circular theatre had 55 rows of seats split in three horizontal sections divided by ten flights of steps. Two separate large staircases gave quicker access to either end of the auditorium. Two monumental parodoi (doorways), a circular orchestra, and askene complete the typical features of a Hellenistic theatre. Sometime during the reign of Augustus, the theatre was converted into an arena for gladiator games and animal fights.
This series includes 4 pins/theaters:
Odeon Herodion Theater
Epidaurus Theater
Messene Theater
Dodona Theater
The pin depicts the Ancient Theater Dodona
Product: Olympic Pin
Pin code: #03-021-004
Tiraz: <5.000pcs
Official Licensed Product
Licensed Manufacturer: Efsimon Collection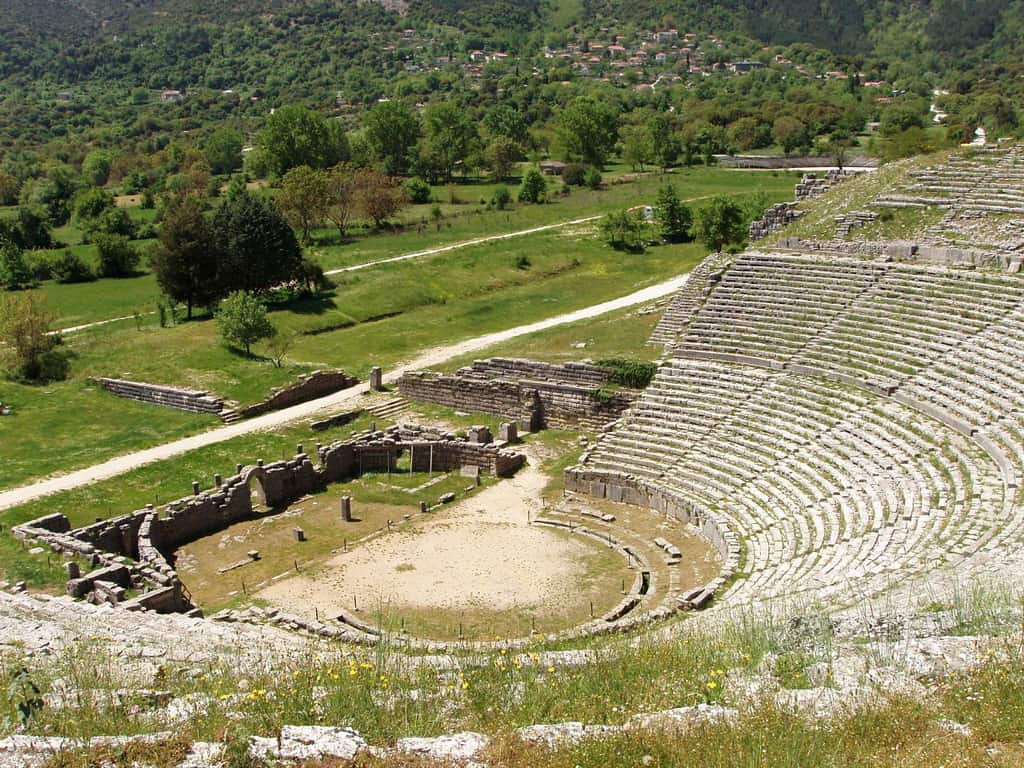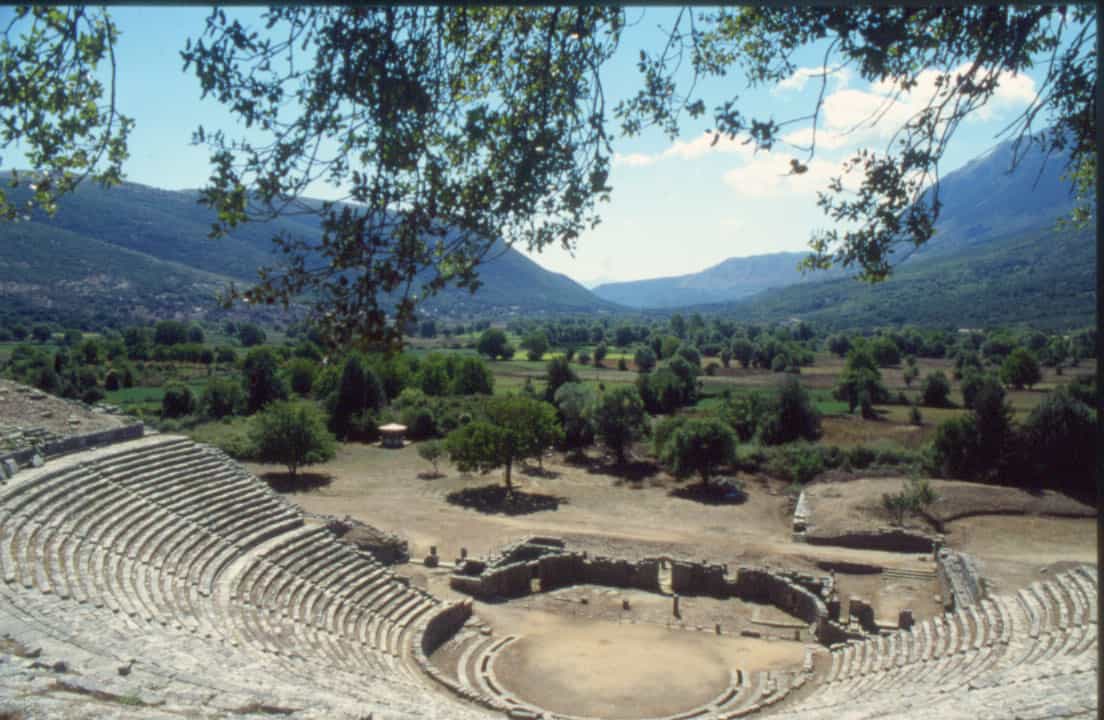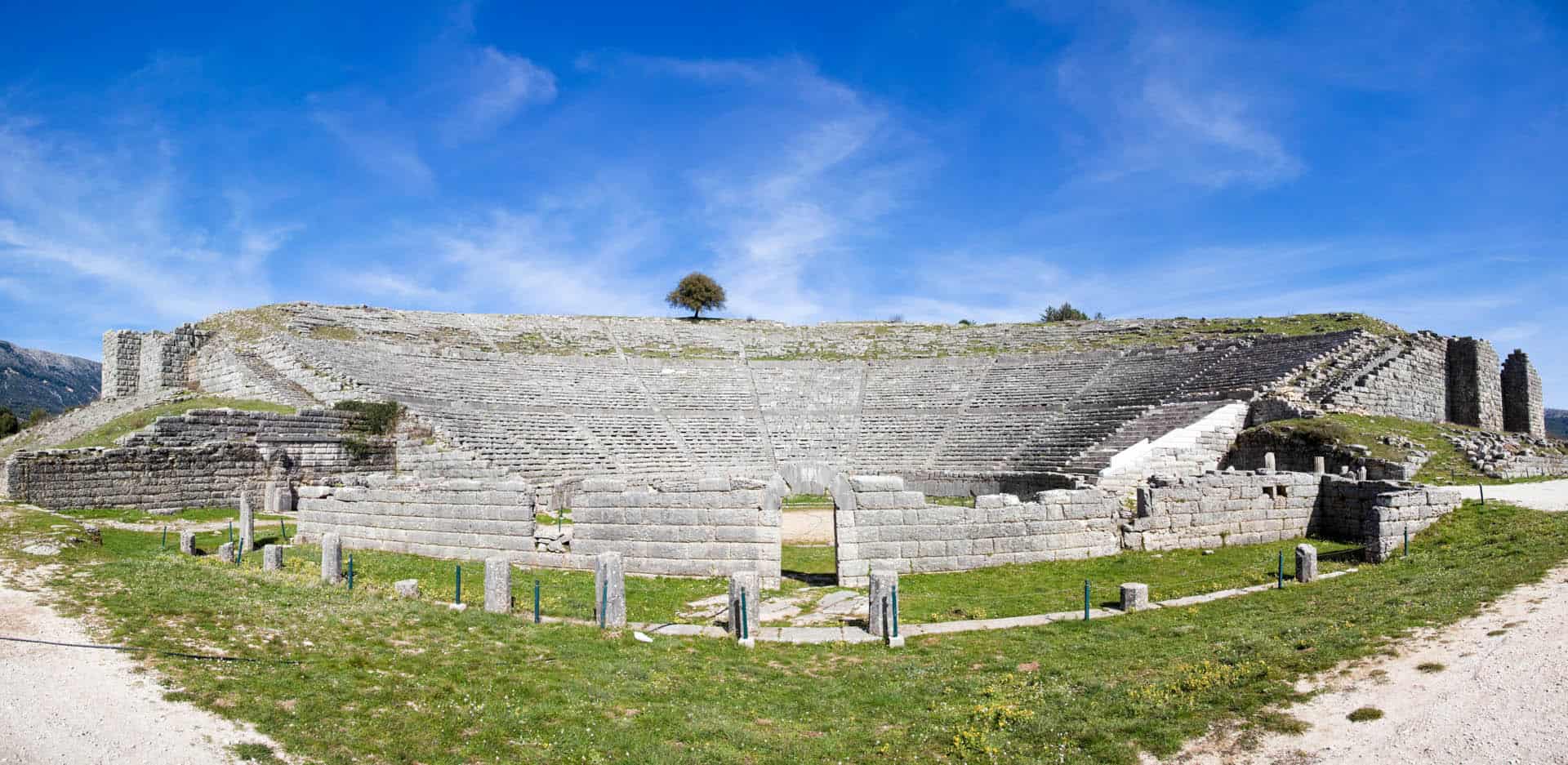 Buy it Now and Join the Wonderfull Winning World!!!  
 Games of the XXVIII Olympiad in Athens – 13 to 29 August 2004