Description

Wrestling Olympic Sport
Athens 2004 Olympic Games Pin
Wrestling had been contested at the Summer Olympic Games since the sport was introduced in the ancient Olympic Games in 708 BC. When the modern Olympic Games resumed in Athens in 1896, wrestling (in the form of Greco-Roman wrestling) became a focus of the Games, with the exception of the 1900 Summer Olympics when wrestling did not appear on the program. Freestyle wrestling and weight classes both made their first appearance in 1904. The women's competition was introduced in 2004. In February 2013, the IOC voted to remove the sport from the2020 Summer Olympics onwards. On 8 September 2013, the IOC announced that wrestling would return to the Summer Olympics in 2020. Along with boxing, it is one of only two sports that still require participants to have amateur status to participate in the Olympics.
Wrestling at the 2004 Summer Olympics took place in the Ano Liossia Olympic Hall and was split into two disciplines, Freestyle and Greco-Roman which are further divided into different weight categories. Men competed in both disciplines whereas women only took part in the Freestyle event with 18 gold medals being contested in all. This was the first Olympic Games that included women's wrestling events on the program.
The pin depicting the wrestling sport in action – the athlete in moving on the surface of the pin.
Product: Olympic Moving Pin
Pin code: #03-051-002
Tiraz: <4.500pcs
Official Licensed Product
Licensed Manufacturer: Efsimon Collection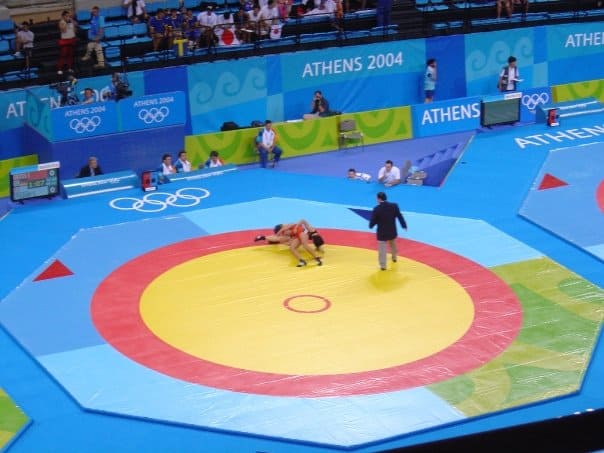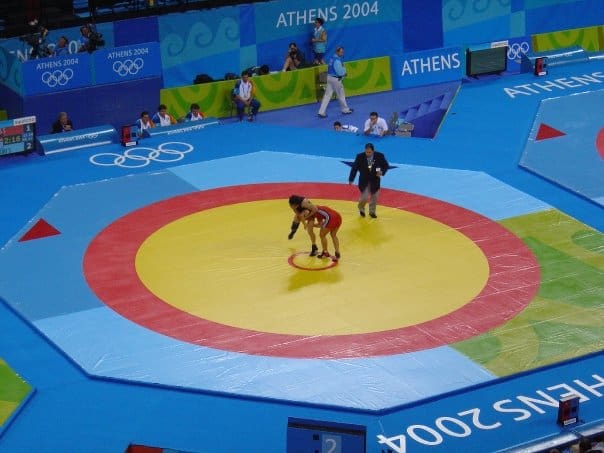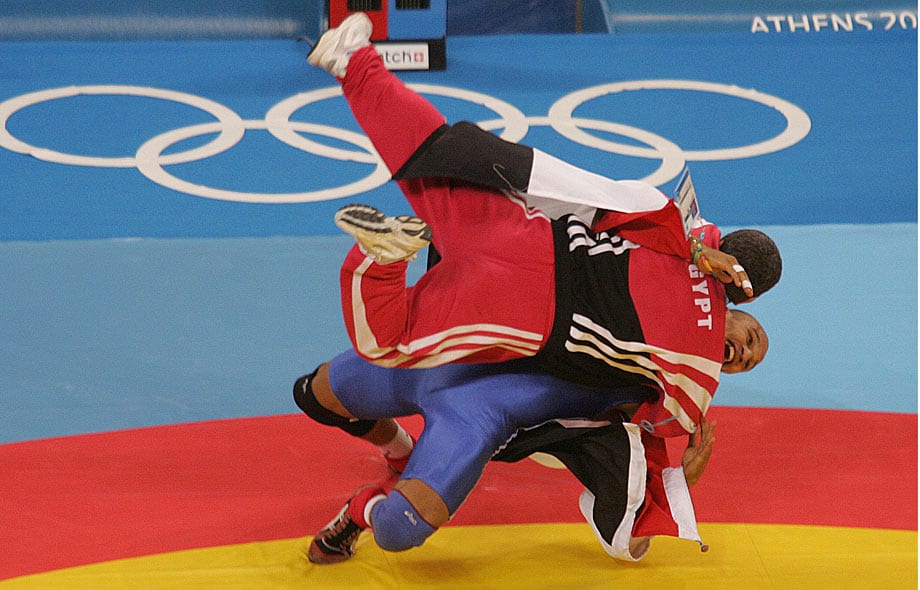 Buy it Now and Join the Wonderfull Winning World!!! 
 Athens 2004 – Beijing 2008 – London 2012 – Rio 2016 
 Games of the XXVIII Olympiad in Athens – 13 to 29 August 2004