Description

Tennis Olympic Sport
Athens 2004 Olympic Games Pin
Tennis was part of the Summer Olympic Games program from the inaugural 1896 Summer Olympics, but was dropped after the1924 Summer Olympics due to disputes between the International Lawn Tennis Federation and the International Olympic Committee over allowing amateur players to compete. After two appearances as a demonstration sport in 1968 and 1984, it returned as a full medal sport at the 1988 Summer Olympics and has been played at every edition of the Games since then.
In 1896, 1900, 1904, 1988, and 1992, semifinal losers shared bronze medals. In all other years, a playoff match for the bronze medal was staged.
Starting from the 2004 Athens Olympics, results from the Olympics count towards both the ATP and WTA world rankings in singles for that calendar year. While the ranking points distribution do not equate to those of the points handed out at the Grand Slam tournaments, the Olympic tournaments have increased in perceived importance since their reintroduction, with many players, critics and sports pundits consider winning the gold at the Olympics, just as prestigious as, or more prestigious than, winning a Grand Slam title, and the records of leading players often includes reference to Olympic gold medals when discussing records in Grand Slams. A player who wins an Olympic gold medal and all four Grand Slam events is said to have won a Golden Slam.
The pin depicting the Tennis sport
Product: Olympic Pin
Pin code: #02-009-011
Tiraz: <25.000pcs
Official Licensed Product
Licensed Manufacturer:

Efsimon Collection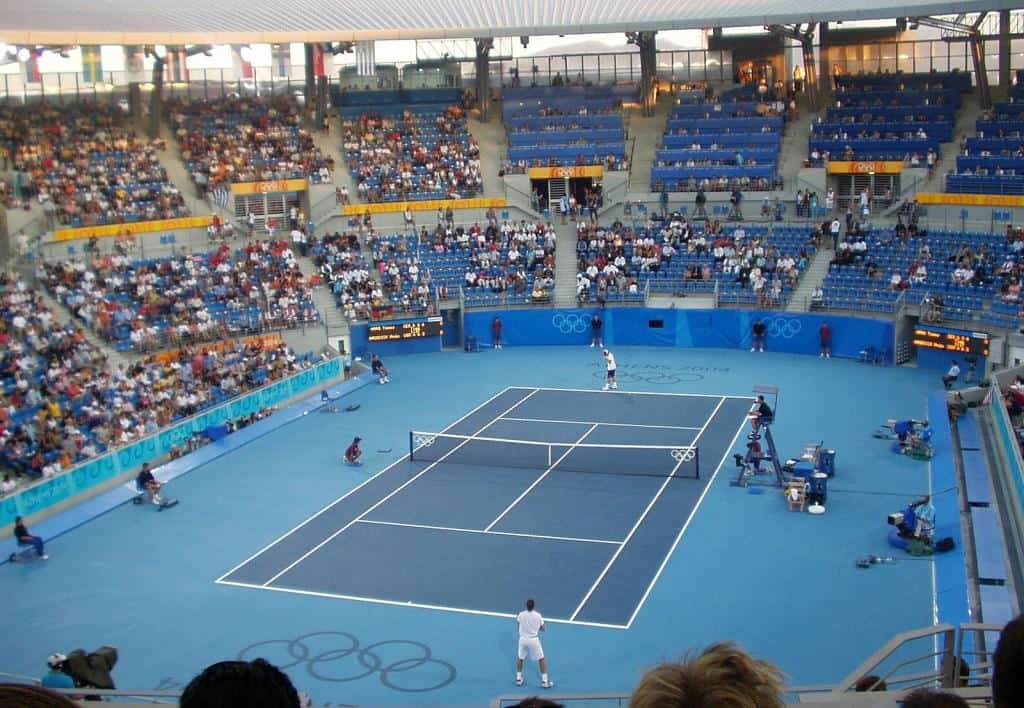 Buy it Now and Join the Wonderfull Winning World!!! 
 Athens 2004 – Beijing 2008 – London 2012 – Rio 2016 
 Games of the XXVIII Olympiad in Athens – 13 to 29 August 2004