Description


Tennis Equipment – Olympic Sport
Athens 2004 Olympic Games Pin
The 2004 Summer Olympic Games, officially known as the Games of the XXVIII Olympiad and commonly known as Athens 2004, was a premier international multi-sport event held in Athens, Greece, from 13 to 29 August 2004. Officially there were 301 events in 28 sports.
Tennis at the 2004 Summer Olympics in Athens took place on ten separate courts at the Olympic Tennis Centre. The surface was hardcourt, specifically DecoTurf.
172 players competed in 4 events. 2004 saw more of the top ranked players appearing, as this tournament saw world ranking points allocated to the players for the first time
Tennis is a racket sport that can be played individually against a single opponent (singles) or between two teams of two players each (doubles). Each player uses a tennis racket that is strung with cord to strike a hollow rubber ball covered with felt over or around a net and into the opponent's court. The object of the game is to play the ball in such a way that the opponent is not able to play a good return. The opponent who is unable to return the ball will not gain a point, while the opposite opponent will.
Tennis is an Olympic sport and is played at all levels of society and at all ages. The sport can be played by anyone who can hold a racket, including wheelchair users.
The pin depicts the Tennis Equipment
Product: Olympic Pin
Pin code: #03-042-002
Tiraz: <15.000pcs
Official Licensed Product
Licensed Manufacturer: Efsimon Collection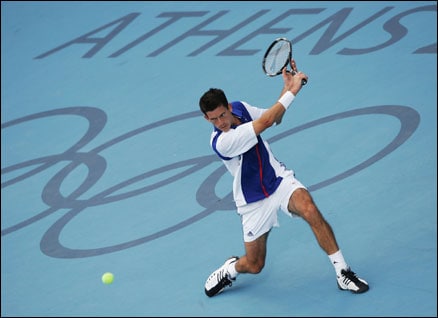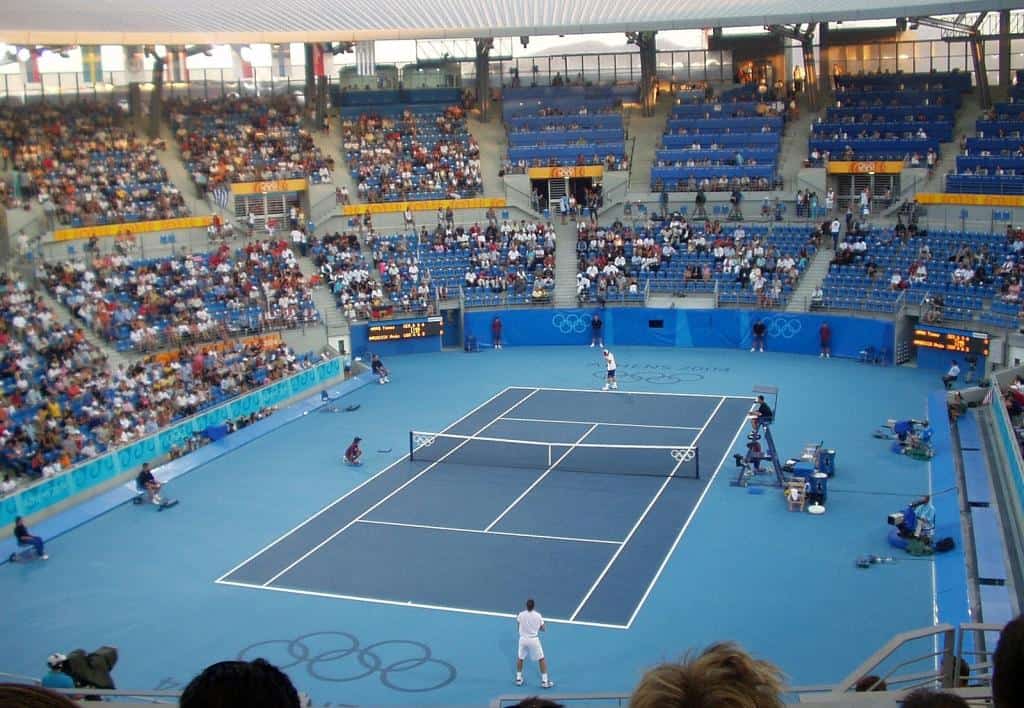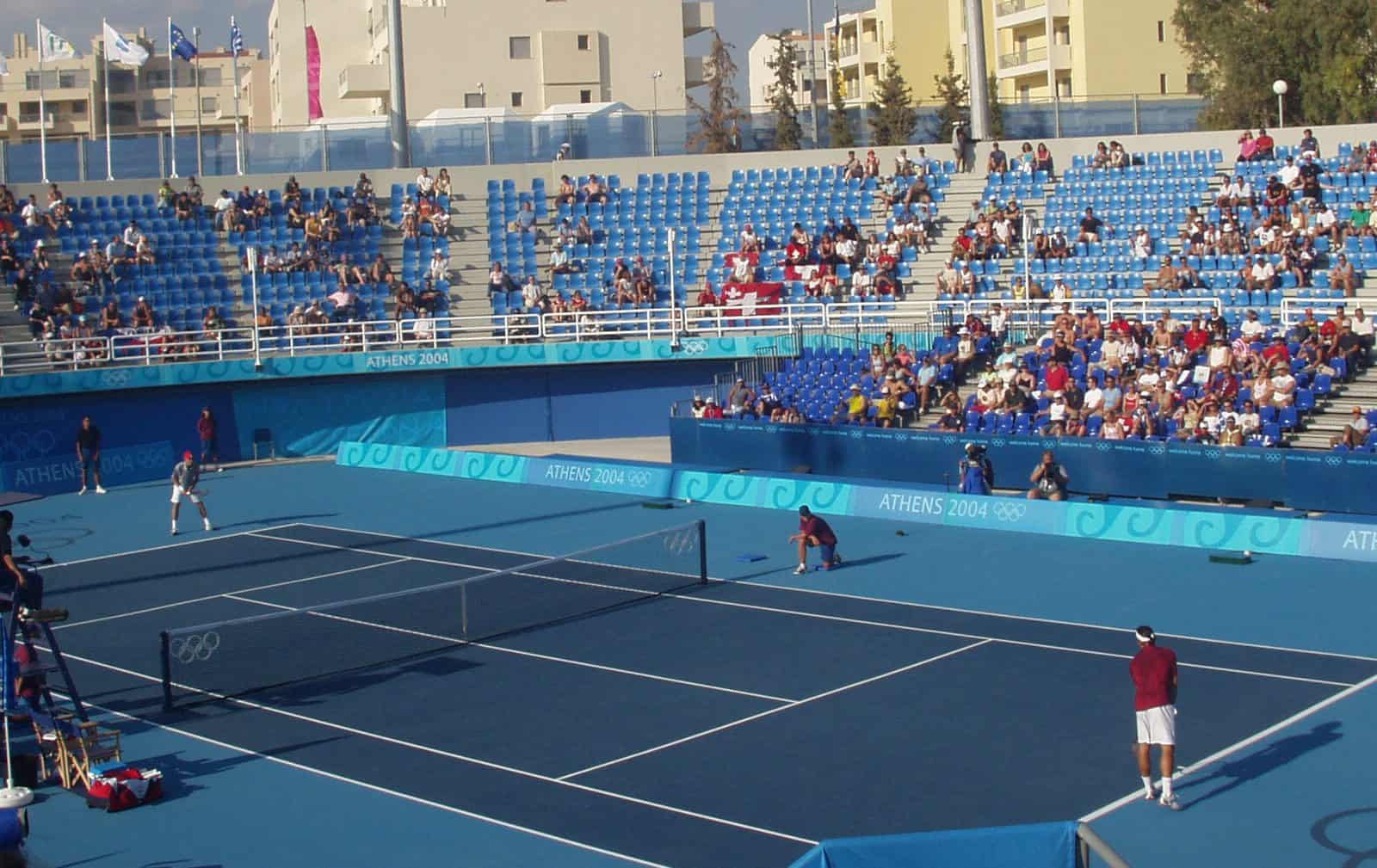 Buy it Now and Join the Wonderfull Winning World!!!  
 Games of the XXVIII Olympiad in Athens – 13 to 29 August 2004