Description
Taekwondo Pictogram – Olympic Sport
Athens 2004 Olympic Games Pin
The 2004 Summer Olympic Games, officially known as the Games of the XXVIII Olympiad and commonly known as Athens 2004, was a premier international multi-sport event held in Athens, Greece, from 13 to 29 August 2004. Officially there were 301 events in 28 sports.
Taekwondo at the 2004 Summer Olympics were held in the Sports Pavilion at the Faliro Coastal Zone Olympic Complex in Athens, Greece where 124 competitors competed in eight events, four each for men and women.
Taekwondo is a Korean martial art with a heavy emphasis on kicks. Taekwondo was developed during the 1940s and 1950s by various Korean martial artists as a blend of the indigenous Korean fighting styles of taekkyeon, gwonbeop, and subak, with influence from foreign martial arts, such as karate and Chinese martial arts.
Taekwondo at the Summer Olympics made its first appearance as a demonstration sport at the 1988 Summer Olympics in Seoul, South Korea. The opening ceremony featured a mass demonstration of taekwondo with hundreds of adults and children performing moves in unison. Taekwondo was again a demonstration sport at the 1992 Summer Olympics in Barcelona, Spain. There were no demonstration sports at the1996 Summer Olympics in Atlanta, USA. Taekwondo became a full medal sport at the 2000 Summer Olympics in Sydney, Australia, and has been a sport in the Olympic games since then.
The pin depicts the Sport of Taekwondo in Pictogram Edition
Product: Olympic Pin
Pin code: #03-074-028
Tiraz: <25.000pcs
Official Licensed Product
Licensed Manufacturer: Efsimon Collection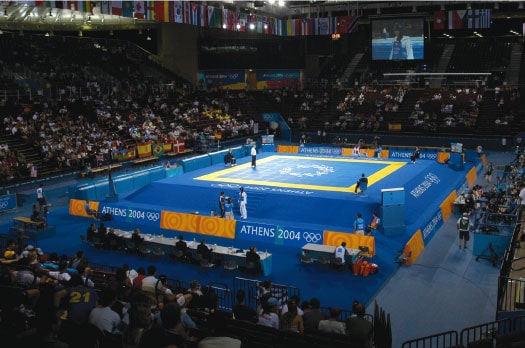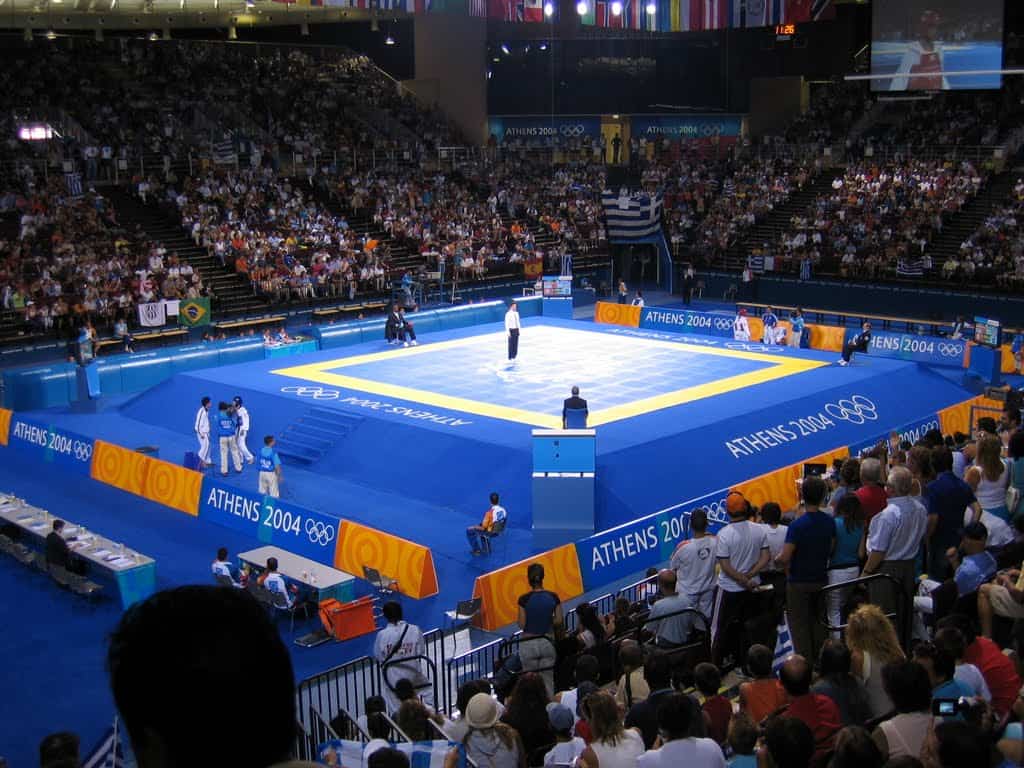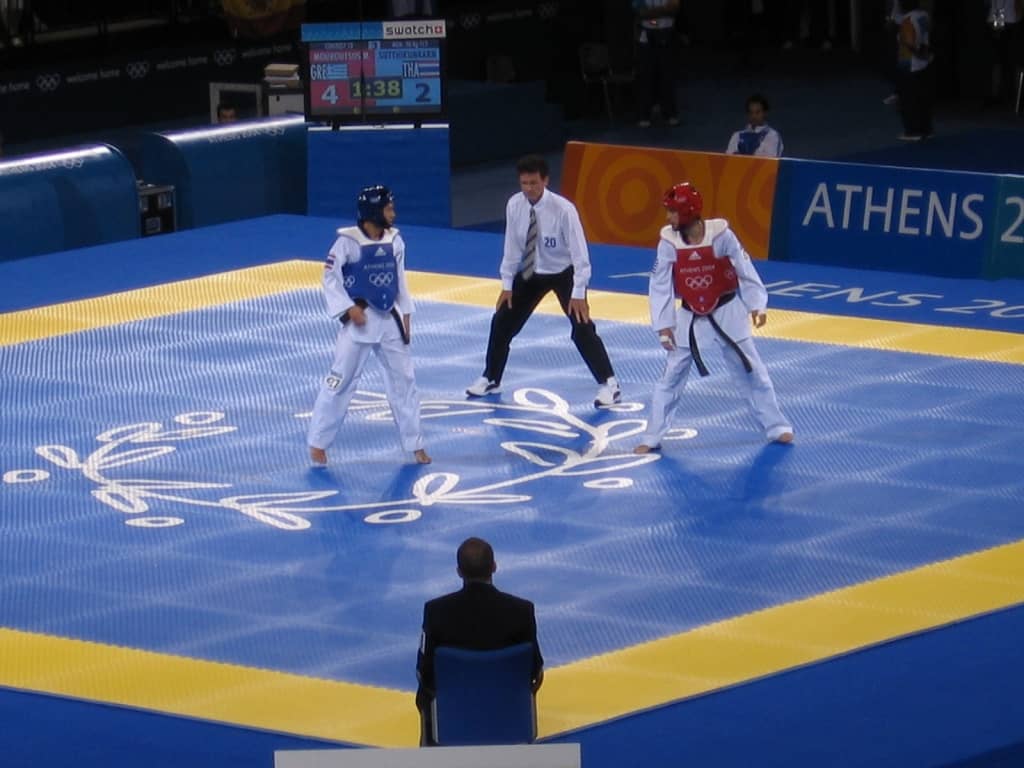 Buy it Now and Join the Wonderfull Winning World!!! 
 Athens 2004 – Beijing 2008 – London 2012 – Rio 2016 
 Games of the XXVIII Olympiad in Athens – 13 to 29 August 2004