Description
Modern Pentathlon Pictogram – Olympic Sport
Athens 2004 Olympic Games Pin
The 2004 Summer Olympic Games, officially known as the Games of the XXVIII Olympiad and commonly known as Athens 2004, was a premier international multi-sport event held in Athens, Greece, from 13 to 29 August 2004. Officially there were 301 events in 28 sports.
The modern pentathlon at the 2004 Summer Olympics was held from 26 August to 27 August 2004, at the Olympic Modern Pentathlon Centre at the Goudi Olympic Complex. The men's and women's events each involved 32 athletes, an increase of eight from the previous games.
Modern pentathlon contained five events; pistol shooting, épée fencing, 200 m freestyle swimming, show jumping, and a 3 km cross-country run. They were held in that order, with each segment awarding points to competitors based on their performance in the segment. The points from each of the events were summed to give a final ranking; in addition, the running segment at the end of the day used a staggered start designed so that the order in which runners finished would be the same as their ranking by total points.
The pin depicts the Sport of Modern Pentathlon in Pictogram Edition
Product: Olympic Pin
Pin code: #03-074-020
Tiraz: <25.000pcs
Official Licensed Product
Licensed Manufacturer: Efsimon Collection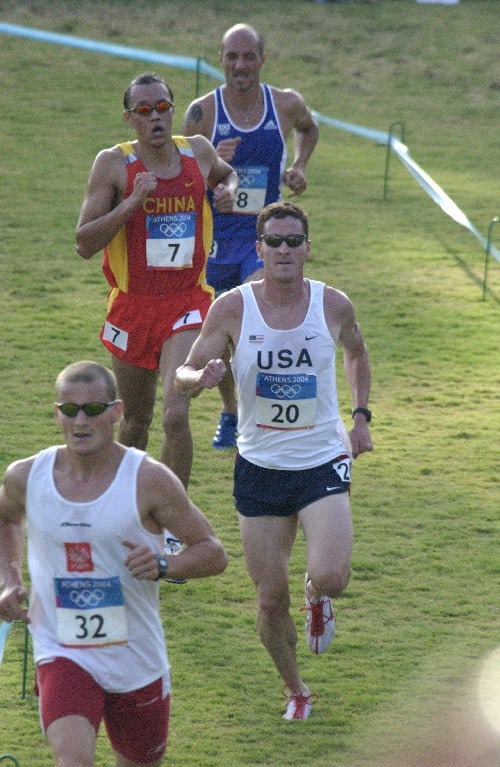 Buy it Now and Join the Wonderfull Winning World!!! 
 Athens 2004 – Beijing 2008 – London 2012 – Rio 2016 
 Games of the XXVIII Olympiad in Athens – 13 to 29 August 2004