Description

Modern Pentathlon Olympic Sport
Athens 2004 Olympic Games Pin
The modern pentathlon is an Olympic sport that comprises five events: fencing, 200 m freestyle swimming, show jumping, and a final combined event of pistol shooting, and a 3200 m cross-country run. The sport has been a core sport of the Olympic Games since 1912, and since 1949 an annual World Championship has been held.
Originally the competition took place over four or five days; however in 1996 a one-day format was adopted in an effort to be more audience-friendly. However, modern pentathlon, despite its long Olympic history, has had to justify its inclusion in the modern Olympic Games several times. On February 11, 2013 in Lausanne, the IOC confirmed modern pentathlon once again as one of the 25 core sports of the Olympic program through until 2020.
The modern pentathlon at the 2004 Summer Olympics was held from 26 August to 27 August 2004, at the Olympic Modern Pentathlon Centre at the Goudi Olympic Complex. The men's and women's events each involved 32 athletes, an increase of eight from the previous games.
The pin depicting the Modern Pentathlon sport in action – the athlete in moving on the surface of the pin.
Product: Olympic Moving Pin
Pin code: #03-051-018
Tiraz: <4.500pcs
Official Licensed Product
Licensed Manufacturer: Efsimon Collection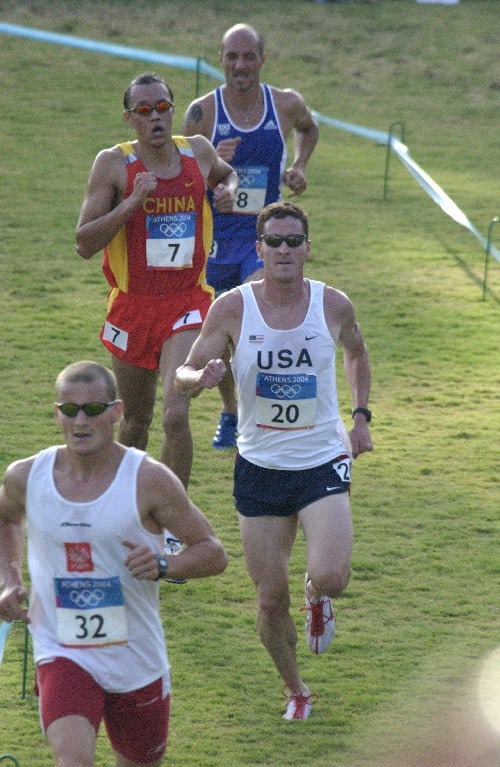 Buy it Now and Join the Wonderfull Winning World!!! 
 Athens 2004 – Beijing 2008 – London 2012 – Rio 2016 
 Games of the XXVIII Olympiad in Athens – 13 to 29 August 2004