Description

Fencing Olympic Sport
Athens 2004 Olympic Games Pin
Fencing has been contested at every Summer Olympic Games since the birth of the modern Olympic movement at the 1896 Summer Olympics in Athens. Women's foil made its Olympic debut in Paris, during the 1924 Olympic Games.
There are three forms of Olympic fencing:
Foil

 

— a light thrusting weapon; the valid target is restricted to the torso; double touches are not allowed.
Épée

 

— a heavy thrusting weapon; the valid target area covers the entire body; double touches are allowed.
Sabre

 

— a light cutting and thrusting weapon; the valid target area includes almost everything above the waist (excluding the back of the head and the hands); double touches are not allowed.
Fencing at the 2004 Summer Olympics took place at the Fencing Hall at the Helliniko Olympic Complex. Ten gold medals were awarded in individual and team events further divided into three styles of fencing: épée, foil and sabre.
Fencing is one of only four sports that have been featured in every modern Olympic Games, and for the first time female competitors competed individually using the sabre. The Lexanwindow mask showing the athletes faces were used for the first time at the Olympics.
The pin depicting the Fencing sport in action – the athlete in moving on the surface of the pin.
Product: Olympic Moving Pin
Pin code: #03-051-013
Tiraz: <4.500pcs
Official Licensed Product
Licensed Manufacturer: Efsimon Collection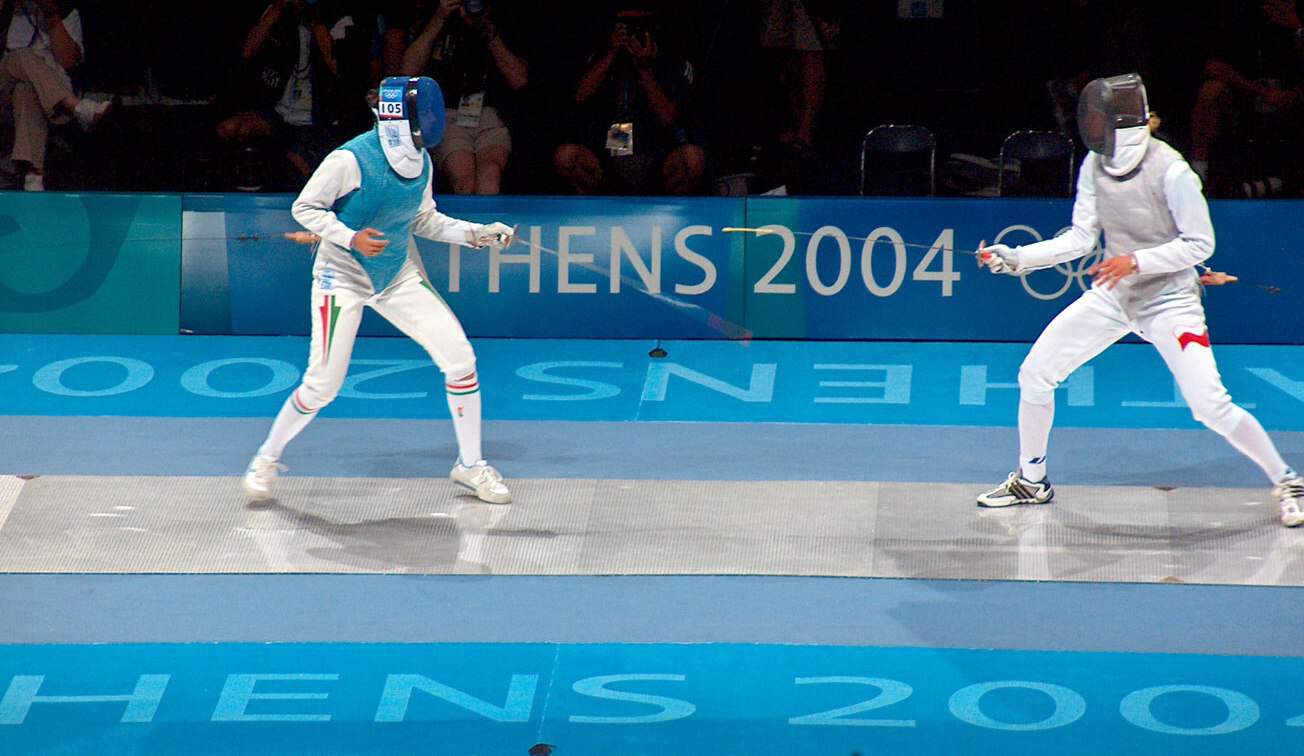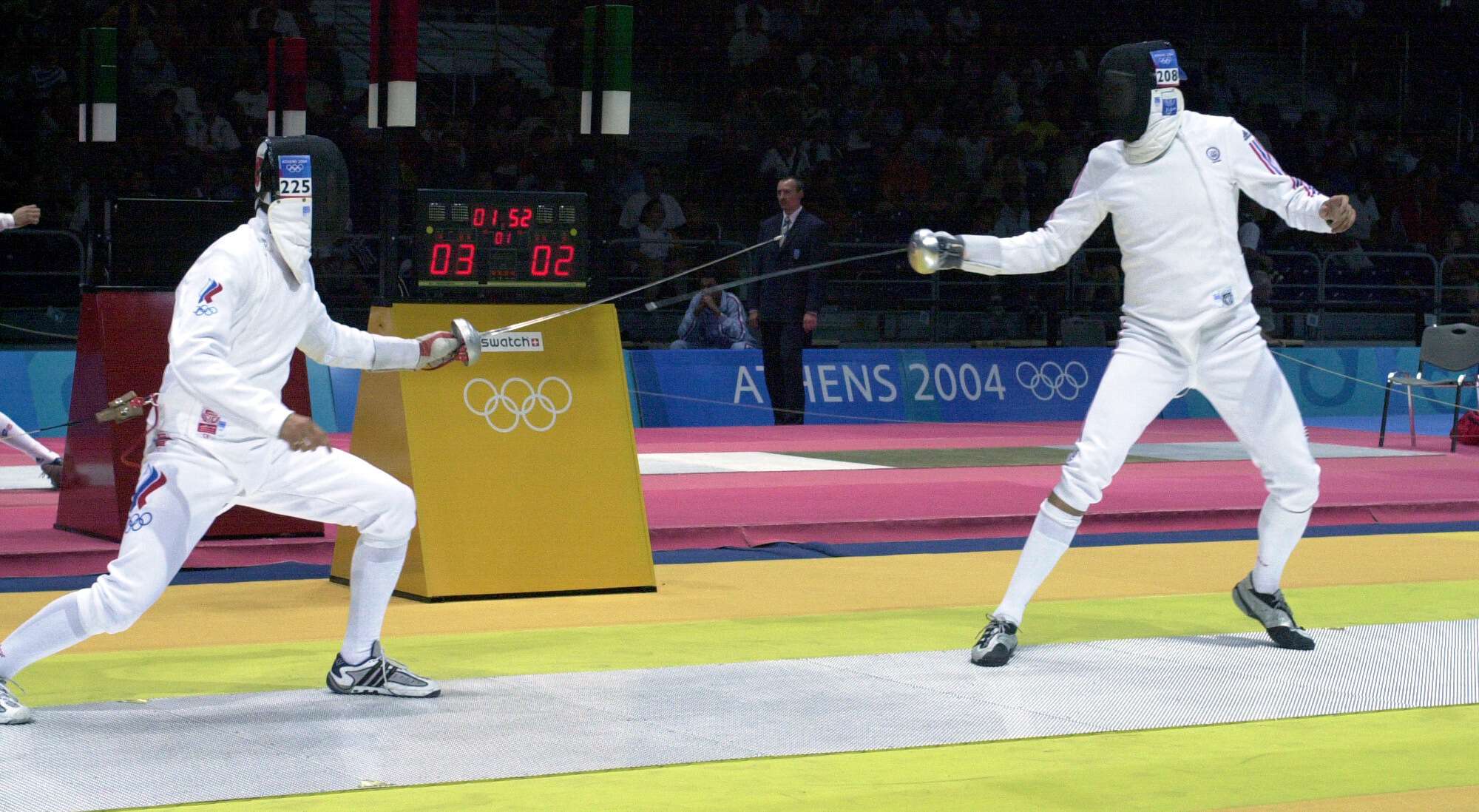 Buy it Now and Join the Wonderfull Winning World!!! 
 Athens 2004 – Beijing 2008 – London 2012 – Rio 2016 
 Games of the XXVIII Olympiad in Athens – 13 to 29 August 2004