Description

Equestrian Sport Mascot Athens 2004
Athens 2004 Olympic Mascot Pin
The events of the Equestrian at the 2004 Summer Olympics featured three equestrian disciplines: dressage, eventing and jumping. All three disciplines are further divided into individual and team contests for a total of six events.
The Markopoulo Olympic Equestrian Centre, on the outskirts of Markopoulo in the Attica region of Greece, hosted the dressage and jumping events while the eventing took place in the nearby Eventing Park.
Dressage
The dressage competition had 52 individual riders participate from 18 countries. 10 teams of 4 riders were fielded from Austria, Canada, Denmark, Spain, Britain, Germany, Netherlands, Sweden, the United States, and Switzerland. 2 riders were sent from Australia, France, Greece, and Russia as individuals. 1 rider was sent from Belarus, Colombia, Ireland, and New Zealand as an individual.
Eventing
The eventing competition had 14 teams fielded from France, Great Britain, United States, Germany, New Zealand, Australia, Belgium, Ireland, Sweden, Italy, Brazil, Canada, Austria, and Poland.
Show jumping
The show jumping competition had 77 individual riders participate from 27 countries. 16 teams of 4 riders were fielded from Argentina, Belgium, Brazil, France, Germany, Greece, Ireland, Italy, Japan, Korea, Mexico, Netherlands, New Zealand, Switzerland, Sweden, and the United States. Britain and Saudi Arabia sent 2 riders to compete individually. Australia, Bulgaria, Canada, Denmark, Egypt, Jordan, Poland, Puerto Rico, and Russia sent one rider as an individual.
The pin depicts the mascot in Equestrian sport
Product: Olympic Mascot Pin
Pin code: #03-004-002
Tiraz: <25.000pcs
Official Licensed Product
Licensed Manufacturer:

Efsimon Collection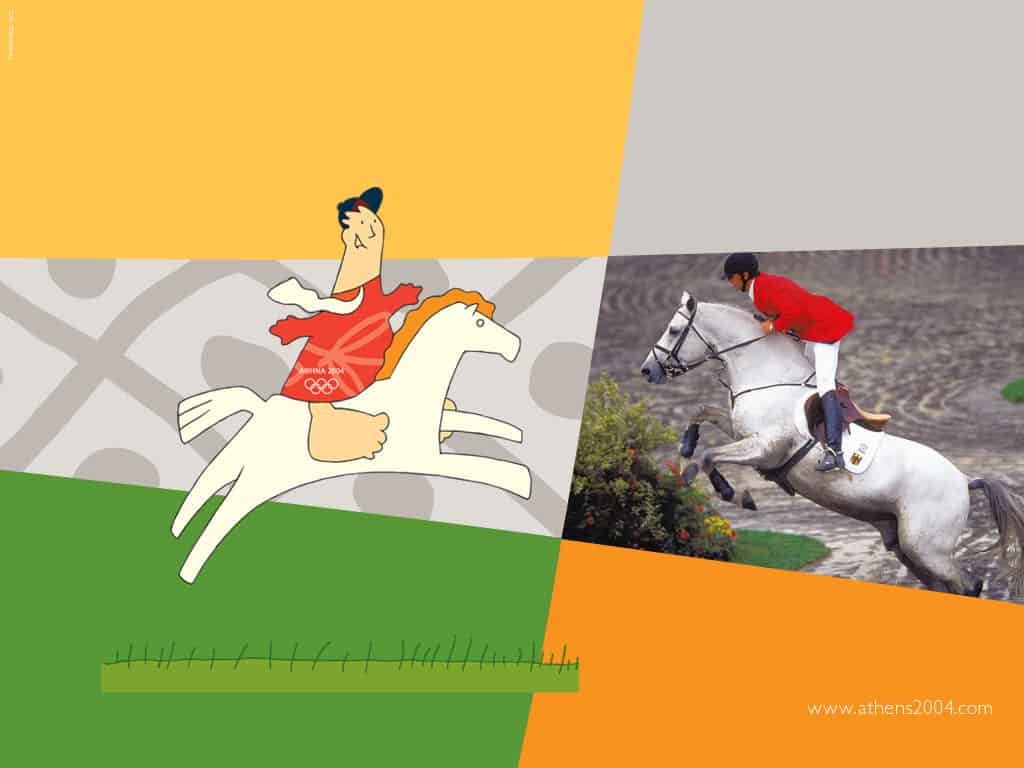 Buy it Now and Join the Wonderfull Winning World!!!  
 Games of the XXVIII Olympiad in Athens – 13 to 29 August 2004