Description

Equestrian Olympic Sport
Athens 2004 Olympic Games Pin
Equestrianism made its Summer Olympics debut at the 1900 Summer Olympics in Paris, France. It disappeared until 1912, but has appeared at every Summer Olympic Games since. The current Olympic equestrian disciplines are Dressage, Eventing, and Jumping. In each discipline, both individual and team medals are awarded. Women and men compete together on equal terms.
Equestrian disciplines and the equestrian component of Modern Pentathlon are also the only Olympic events that involve animals. The horse is considered as much an athlete as the rider.
The events of the Equestrian at the 2004 Summer Olympics featured three equestrian disciplines: dressage, eventing and jumping. All three disciplines are further divided into individual and team contests for a total of six events.
The Markopoulo Olympic Equestrian Centre, on the outskirts of Markopoulo in the Attica region of Greece, hosted the dressage and jumping events while the eventing took place in the nearby Eventing Park.
The pin depicting the Equestrian sport in action – the athlete in moving on the surface of the pin.
Product: Olympic Moving Pin
Pin code: #03-051-019
Tiraz: <4.500pcs
Official Licensed Product
Licensed Manufacturer: Efsimon Collection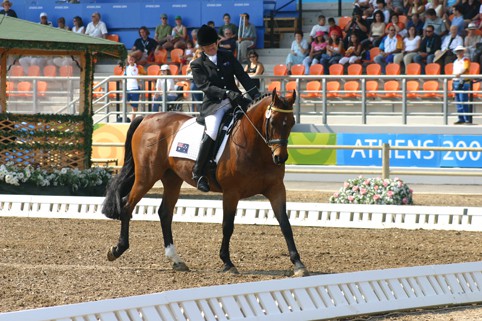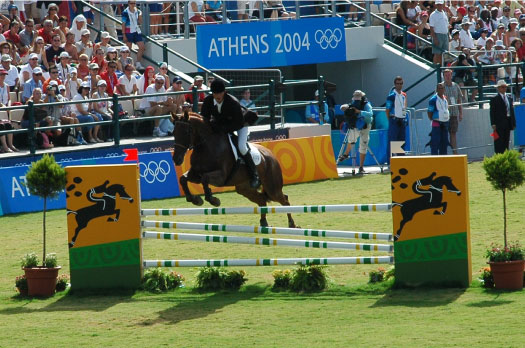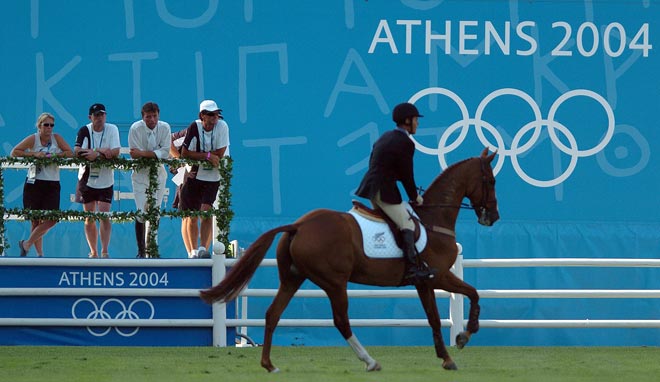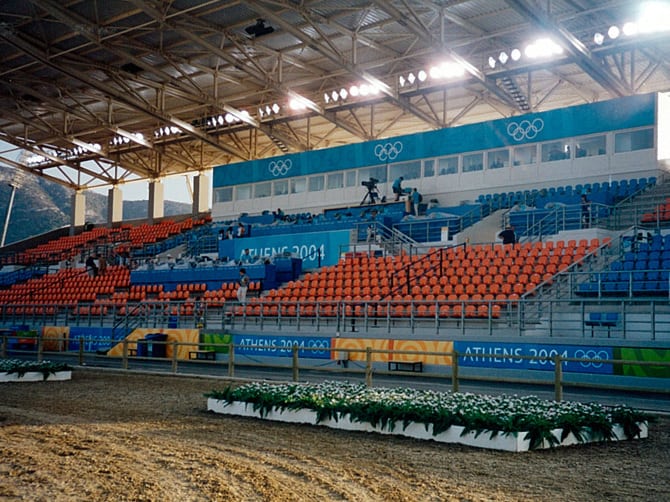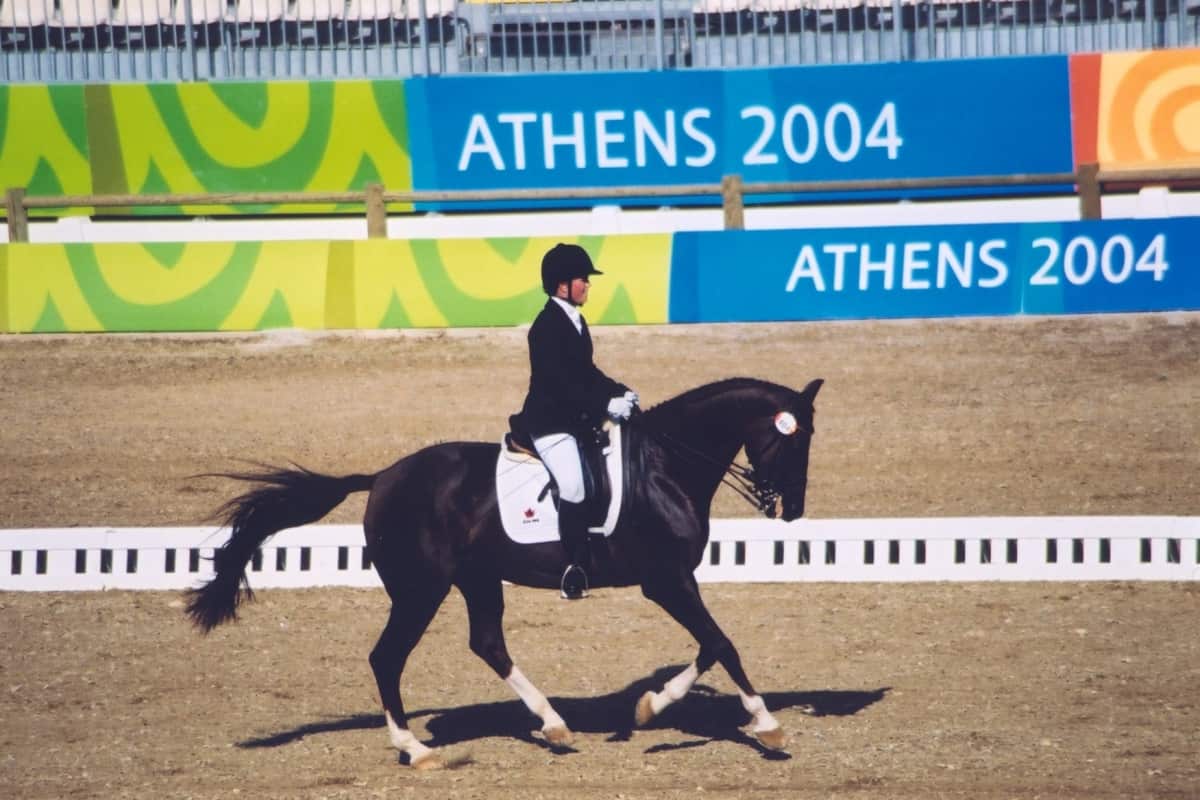 Buy it Now and Join the Wonderfull Winning World!!! 
 Athens 2004 – Beijing 2008 – London 2012 – Rio 2016 
 Games of the XXVIII Olympiad in Athens – 13 to 29 August 2004