Description


Boxing Equipment – Olympic Sport
Athens 2004 Olympic Games Pin
The 2004 Summer Olympic Games, officially known as the Games of the XXVIII Olympiad and commonly known as Athens 2004, was a premier international multi-sport event held in Athens, Greece, from 13 to 29 August 2004. Officially there were 301 events in 28 sports.
Boxing at the 2004 Summer Olympics took place in the Peristeri Olympic Boxing Hall. The event was only open to men and bouts were contested over four rounds of two minutes each. Five judges scored the fighters in real time and the boxer with the most points at the end was the winner.
Boxing is a martial art and combat sport in which two people throw punches at each other, usually with gloved hands. Historically, the goals have been to weaken and knock down the opponent.
Amateur boxing is both an Olympic and Commonwealth sport and is a common fixture in most international games—it also has its own World Championships. Boxing is supervised by a referee over a series of one- to three-minute intervals called rounds. The result is decided when an opponent is deemed incapable to continue by a referee, is disqualified for breaking a rule, resigns by throwing in a towel, or is pronounced the winner or loser based on the judges' scorecards at the end of the contest. In the event that both fighters gain equal scores from the judges, the fight is considered a draw.
While people have fought in hand-to-hand combat since before the dawn of history, the origin of boxing as an organized sport may be its acceptance by the ancient Greeks as an Olympic game in BC 688.
The pin depicts the Boxing Equipment
Product: Olympic Pin
Pin code: #03-042-021
Tiraz: <15.000pcs
Official Licensed Product
Licensed Manufacturer: Efsimon Collection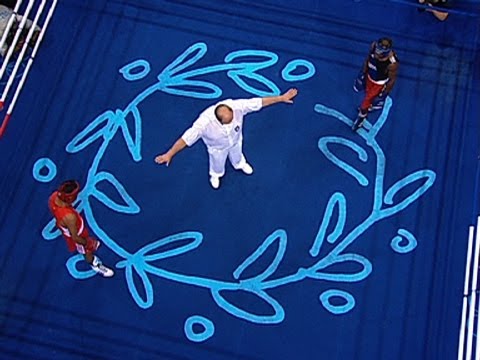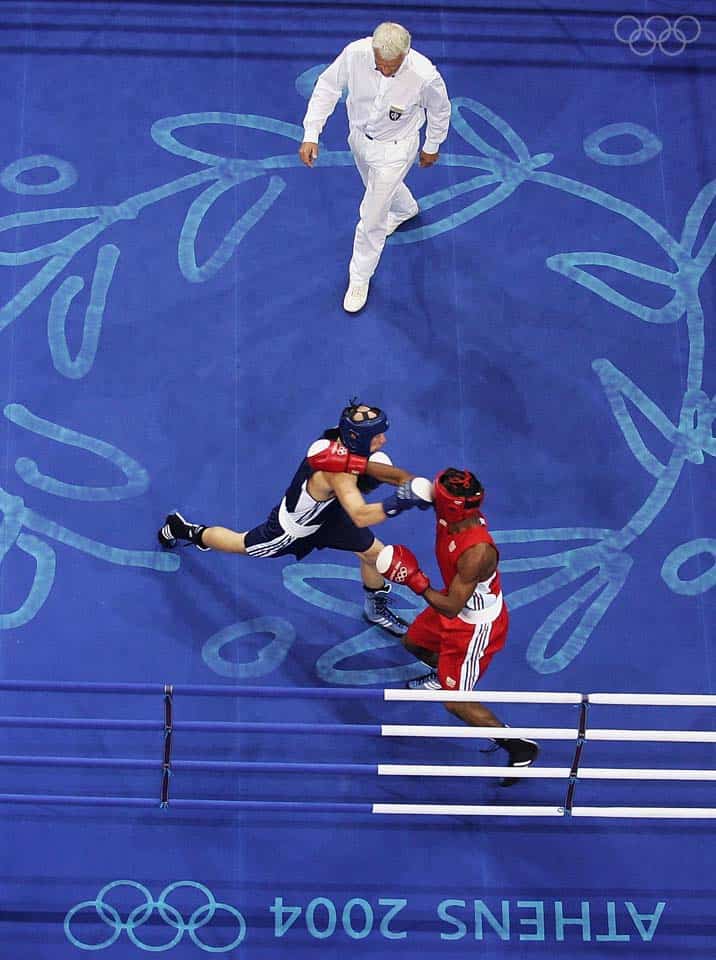 Buy it Now and Join the Wonderfull Winning World!!!  
 Games of the XXVIII Olympiad in Athens – 13 to 29 August 2004