Description
Beach Volleyball Pictogram – Olympic Sport
Athens 2004 Olympic Games Pin
The 2004 Summer Olympic Games, officially known as the Games of the XXVIII Olympiad and commonly known as Athens 2004, was a premier international multi-sport event held in Athens, Greece, from 13 to 29 August 2004. Officially there were 301 events in 28 sports.
Beach Volleyball at the 2004 Summer Olympics  consisted held at the Faliro Olympic Beach Volleyball Centre.
Beach volleyball is a team sport played by two teams of two players on a sand court divided by a net. It has been an Olympic disciplinesince the 1996 Games.
As in indoor volleyball, the object of the game is to send the ball over the net and to ground it on the opponent's court, and to prevent the same effort by the opponent. A team is allowed up to three touches to return the ball across the net. The ball is put in play with a serve —a hit by the server from behind the rear court boundary over the net to the opponents. The rally continues until the ball is grounded on the playing court, goes "out", or is not returned properly.
The team winning a rally scores a point and serves to start the following rally. The four players serve in the same sequence throughout the match, changing server each time a rally is won by the receiving team. Beach volleyball Originated in Southern California, and has achieved worldwide popularity.
The pin depicts the Sport of Beach Volleyball in Pictogram Edition
Product: Olympic Pin
Pin code: #03-074-032
Tiraz: <25.000pcs
Official Licensed Product
Licensed Manufacturer: Efsimon Collection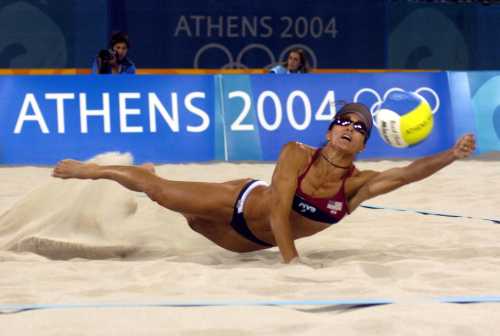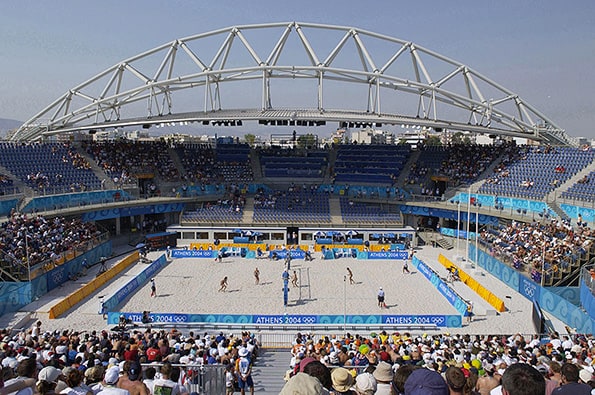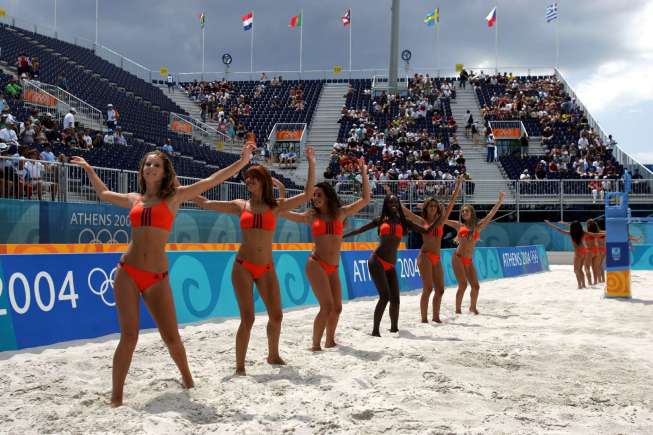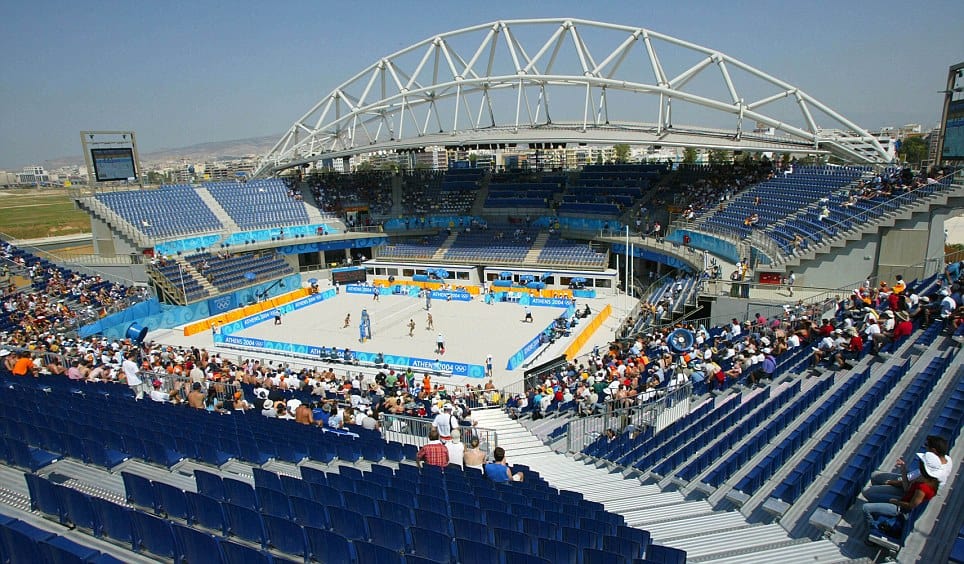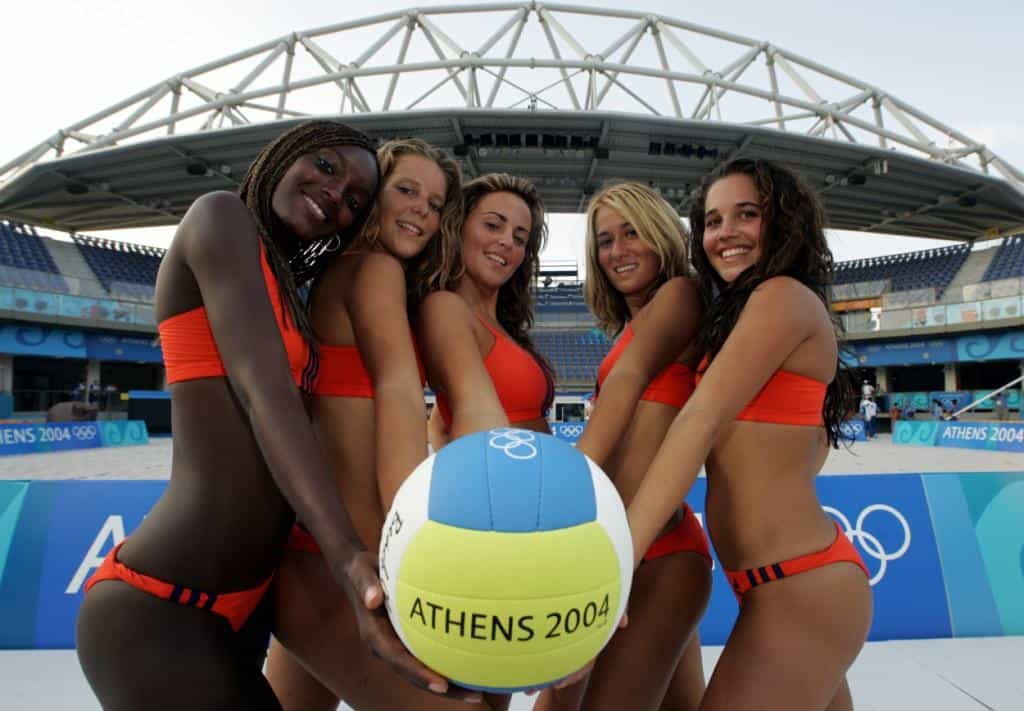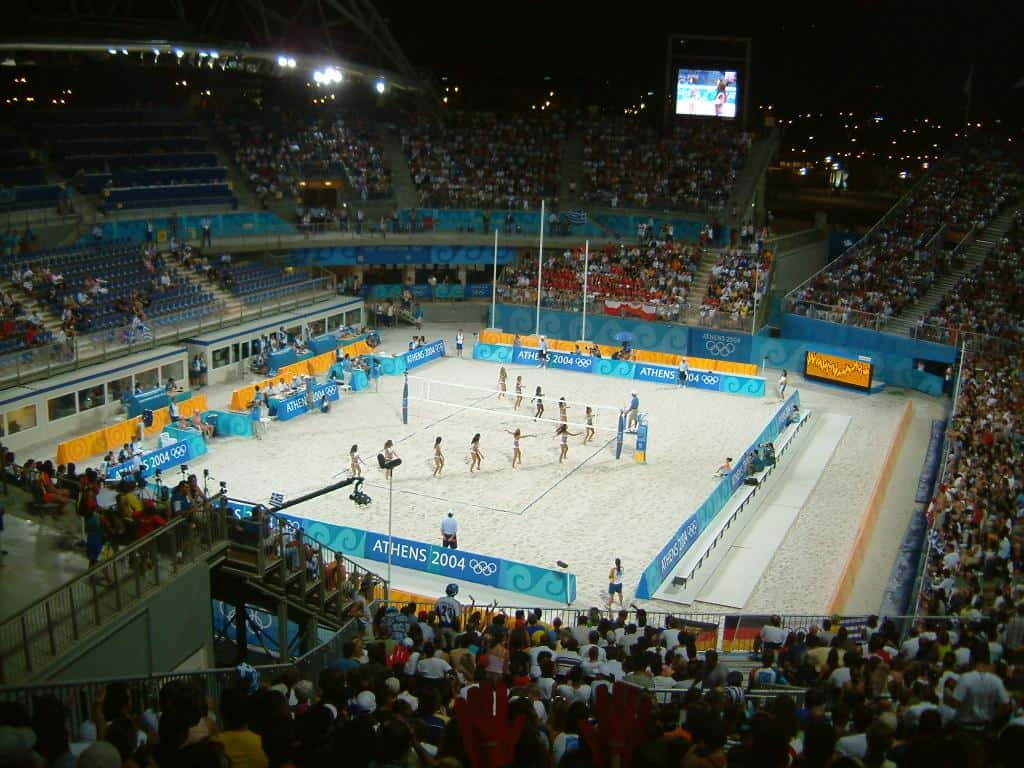 Buy it Now and Join the Wonderfull Winning World!!! 
 Athens 2004 – Beijing 2008 – London 2012 – Rio 2016 
 Games of the XXVIII Olympiad in Athens – 13 to 29 August 2004