Description

Archery Olympic Sport
Athens 2004 Olympic Games Pin
Archery had its debut at the 1900 Summer Olympics and has been contested in 14 Olympiads. Eighty-four nations have competed in the Olympic archery events, with France appearing the most often at 31 times. The most noticeable trend has been the dominance of the Korean women archers, who have won 14 out of 15 gold medals in the women's events since 1984. The Korean men archers have been strong in the team event, winning four out of seven gold medals, but less distinguished in the individual event. It is governed by the World Archery Federation(WA; formerly FITA). Recurve archery is the only discipline of archery featured at the Olympic Games.
Archery at the 2004 Summer Olympics was held at Panathinaiko Stadium in Athens, Greece with ranking rounds on 12 August and regular competition held from 15 August to 21 August. One hundred twenty-eight archers from forty-three nations competed in the four gold medal events—individual and team events for men and for women—that were contested at these games.
The stadium, often called Kallimarmaro, is notable as the site of the first Olympic Games and even earlier, where the Ancient Greeks' Panathenean Games were hosted. At the behest of James Easton, president of the International Archery Federation, archery events were held in the historic stadium, hoping that its history and natural beauty would attract the public to the sport. Laurence Godfrey, the fourth-place finisher in the men's individual event, remarked that the stadium inspired pride, while American Vic Wunderle spoke for most of the archers in saying, "It's a great honor and a privilege to be able to compete inside the 1896 Olympic Stadium."
The pin depicting the Archery sport in action – the athlete in moving on the surface of the pin.
Product: Olympic Moving Pin
Pin code: #03-051-024
Tiraz: <4.500pcs
Official Licensed Product
Licensed Manufacturer: Efsimon Collection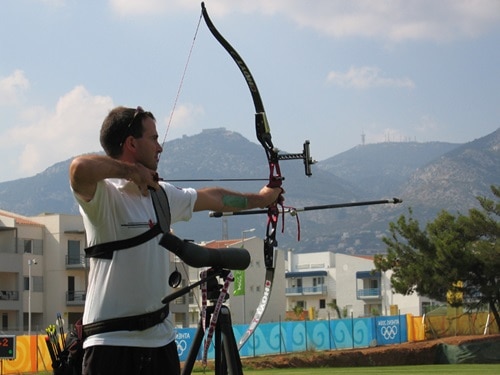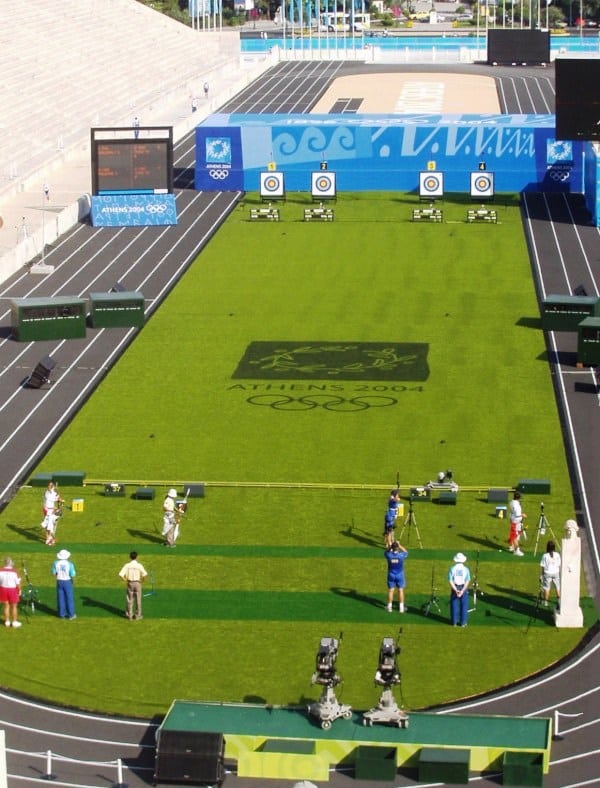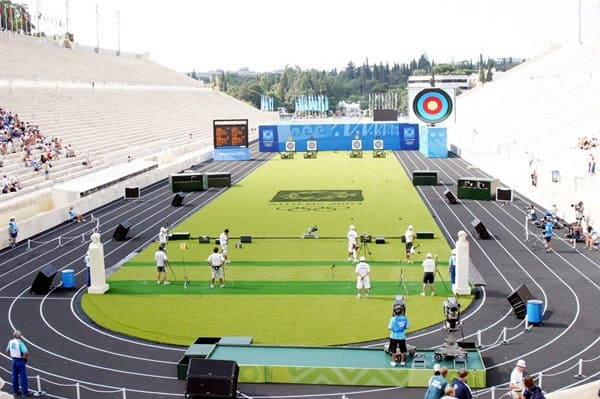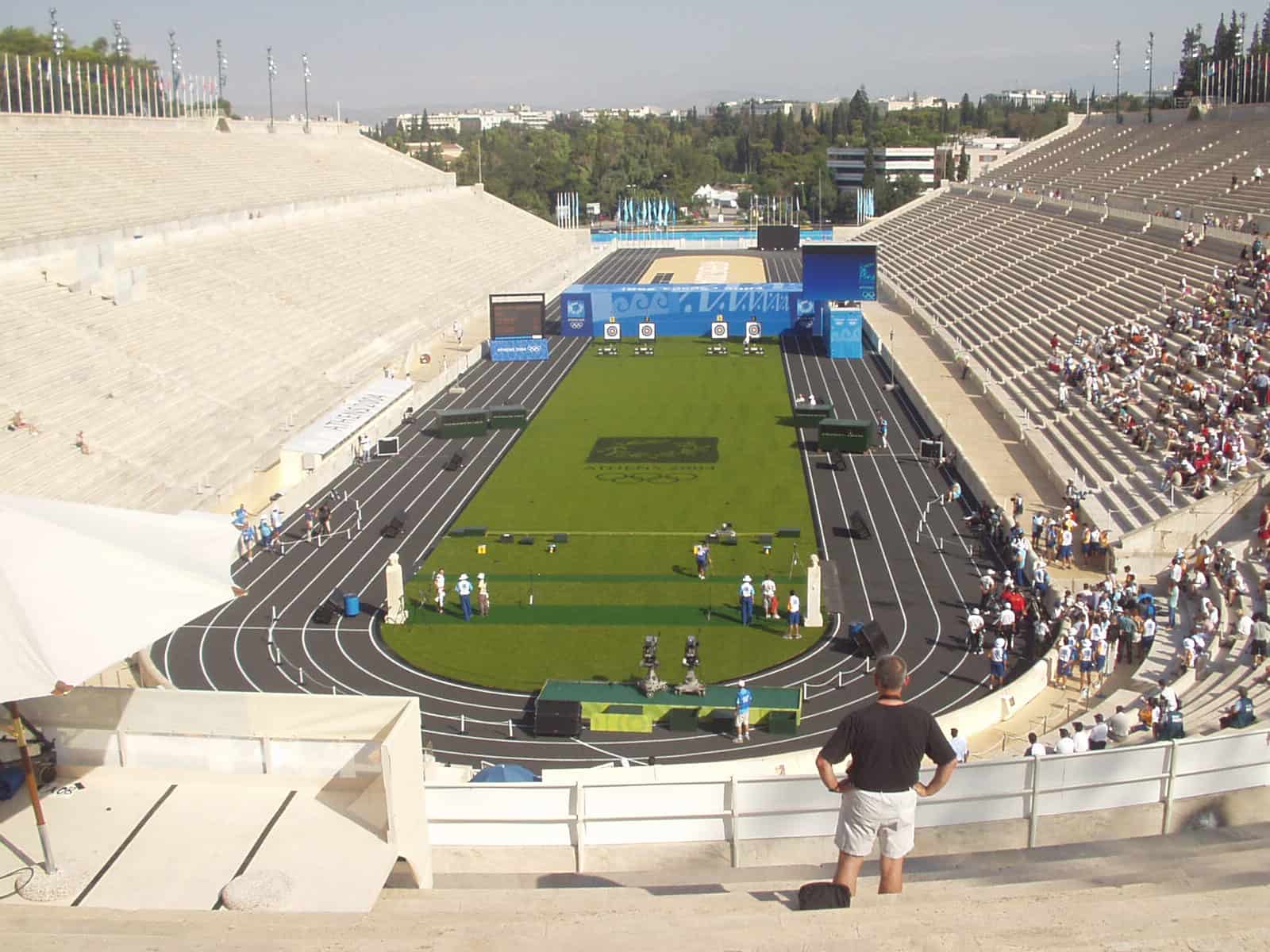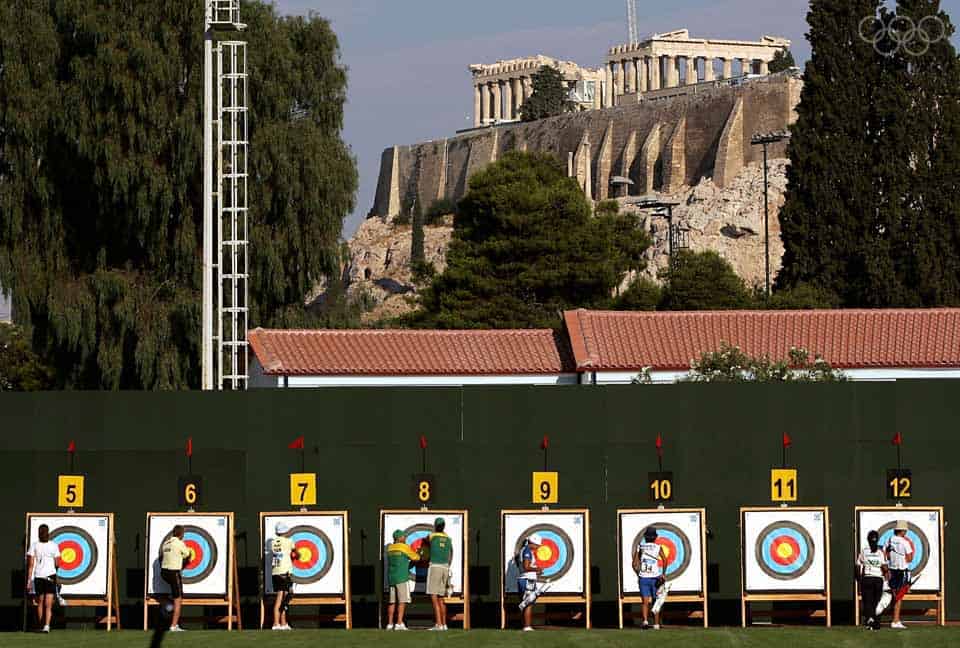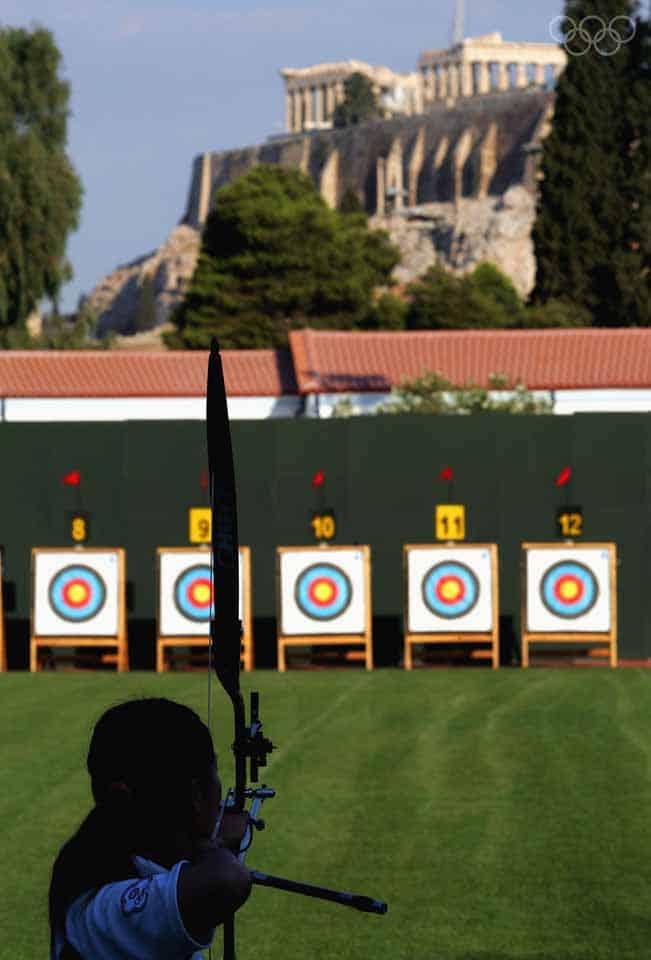 Buy it Now and Join the Wonderfull Winning World!!! 
 Athens 2004 – Beijing 2008 – London 2012 – Rio 2016 
 Games of the XXVIII Olympiad in Athens – 13 to 29 August 2004