Description


Water Polo Pictogram – Olympic Sport
Athens 2004 Olympic Games Pin
The 2004 Summer Olympic Games, officially known as the Games of the XXVIII Olympiad and commonly known as Athens 2004, was a premier international multi-sport event held in Athens, Greece, from 13 to 29 August 2004. Officially there were 301 events in 28 sports.
Water polo at the 2004 Summer Olympics took place at the Olympic Aquatic Centre where women competed for only the second time in the event at the Summer Olympics.
Water polo is a team water sport. The game consists of 4 quarters in which the two teams attempt to score goals by throwing the ball into their opponent's goal, with the team with the most goals at the end of the game winning the match. A team consists of 6 field players and one goalkeeper in the water at any one time. In addition to this, teams may have substitute field players and one substitute goalkeeper who are not in the water. Water polo is typically played in an all-deep pool (usually at least 1.8 m deep or 5.9 feet), and players require stamina and endurance to play the game.
The pin depicts the Sport of Water Polo in Pictogram Edition
Product: Olympic Pin
Pin code: #03-074-033
Tiraz: <25.000pcs
Official Licensed Product
Licensed Manufacturer: Efsimon Collection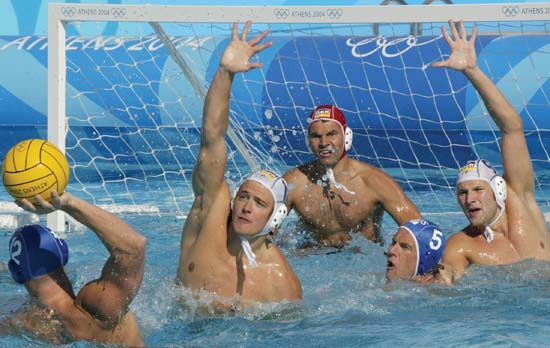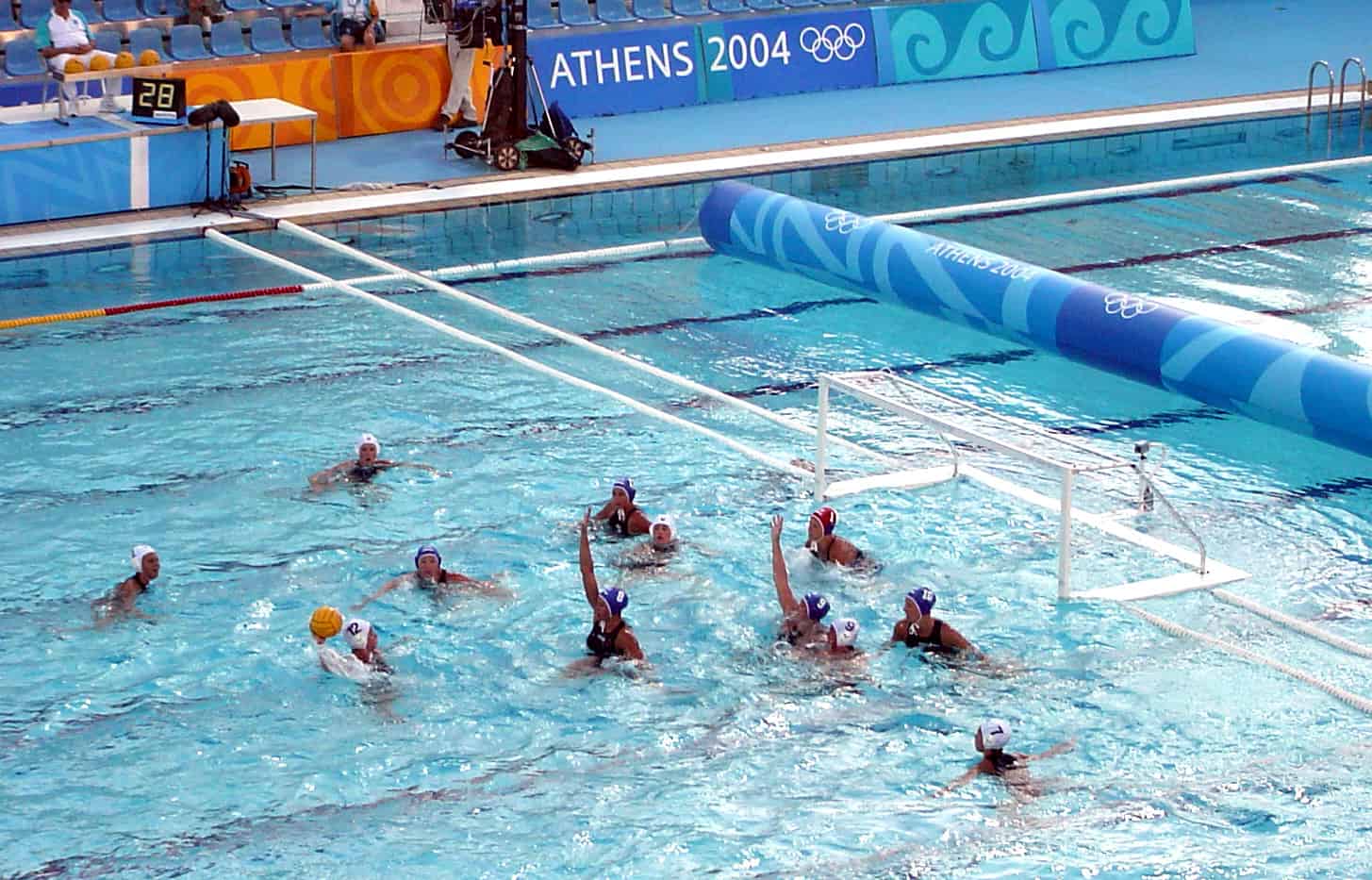 Buy it Now and Join the Wonderfull Winning World!!! 
 Athens 2004 – Beijing 2008 – London 2012 – Rio 2016 
 Games of the XXVIII Olympiad in Athens – 13 to 29 August 2004