Description

Swimming Olympic Sport
Athens 2004 Olympic Games Pin
Swimming is a water based team or individual sport. Competitive swimming is one of the most popular Olympic sports, with events in freestyle, backstroke, breaststroke, and butterfly. Recreational swimming is a popular low-impact form of exercise.
The swimming competitions at the 2004 Summer Olympics in Athens took place from 14 to 21 August 2004 at the Athens Olympic Aquatic Centre in Marousi. It featured 32 events (16 male, 16 female), a total of 937 swimmers from 152 nations, and the program's changes instituted in the previous Games, including notably the three-phase format (heats, semifinals, and final) for all short-distance races (200 metres and under).
Swimmers from the United States continued to dominate the medal tally with a total of 28, earning twelve golds, nine silver, and seven bronze. Australia still maintained the second spot from Sydney in 2000, but produced a total of 15 more medals (seven golds, five silver, and three bronze) to its historical hardware in swimming. Meanwhile, Japan moved from behind to third overall in the medal board with eight medals after a sterling breaststroke double from Kosuke Kitajima. A total of eight world records and twenty-five Olympic records were set during the competition.
The pin depicting the swimming sport
Product: Olympic Pin
Pin code: #02-009-001
Tiraz: <25.000pcs
Official Licensed Product
Licensed Manufacturer:

Efsimon Collection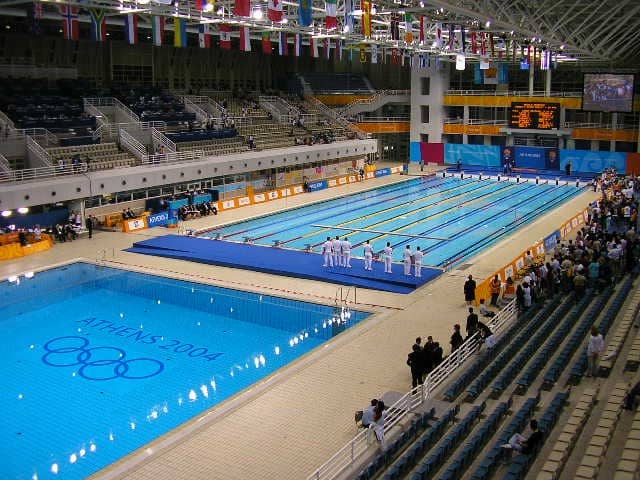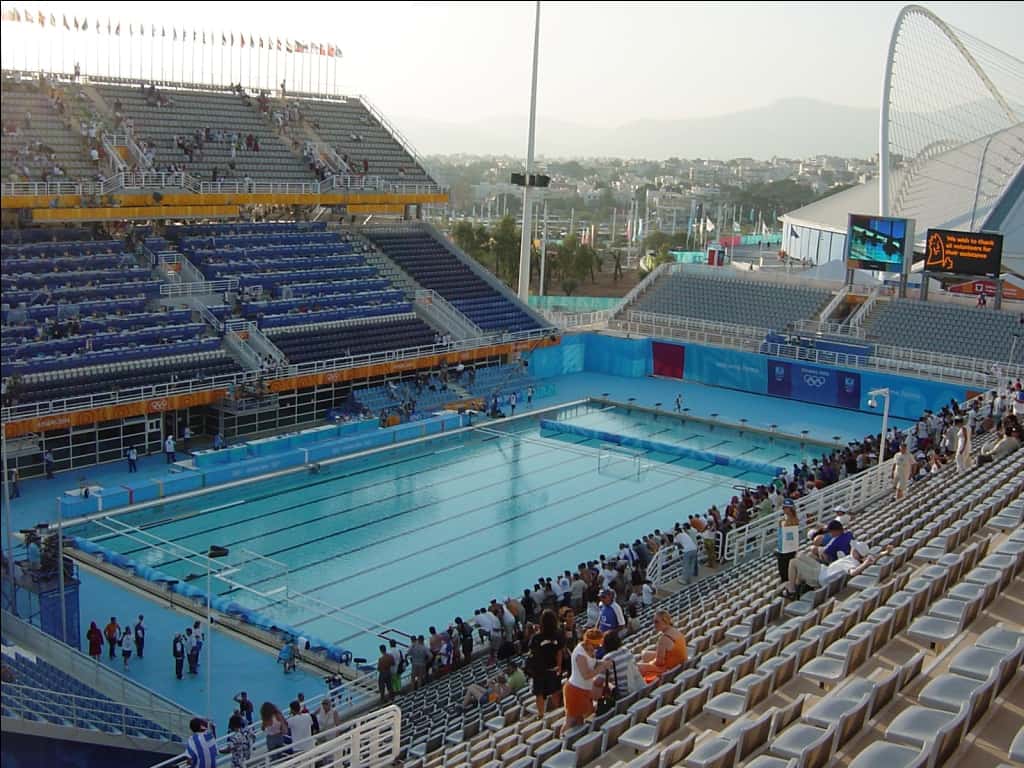 Buy it Now and Join the Wonderfull Winning World!!! 
 Athens 2004 – Beijing 2008 – London 2012 – Rio 2016 
 Games of the XXVIII Olympiad in Athens – 13 to 29 August 2004