Description
Diving Pictogram – Olympic Sport
Athens 2004 Olympic Games Pin
The 2004 Summer Olympic Games, officially known as the Games of the XXVIII Olympiad and commonly known as Athens 2004, was a premier international multi-sport event held in Athens, Greece, from 13 to 29 August 2004. Officially there were 301 events in 28 sports.
At the 2004 Summer Olympics, in Athens, eight diving events were contested during a competition that took place at the Olympic Aquatic Centre, from 20 to 28 August (14 and 16 August for the synchronized events), comprising a total of 125 divers from 30 nations.
Diving is the sport of jumping or falling into water from a platform or springboard, usually while performing acrobatics. Diving is an internationally recognized sport that is part of the Olympic Games. In addition, unstructured and non-competitive diving is a recreational pastime.
Diving is one of the most popular Olympic sports with spectators. Competitors possess many of the same characteristics as gymnasts anddancers, including strength, flexibility, kinaesthetic judgment and air awareness. Some professional divers were originally gymnasts or dancers as both the sports have similar characteristics to diving.
The pin depicts the Sport of Diving in Pictogram Edition
Product: Olympic Pin
Pin code: #03-074-010
Tiraz: <25.000pcs
Official Licensed Product
Licensed Manufacturer: Efsimon Collection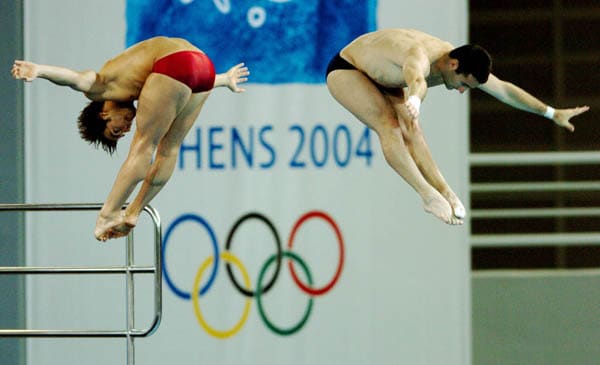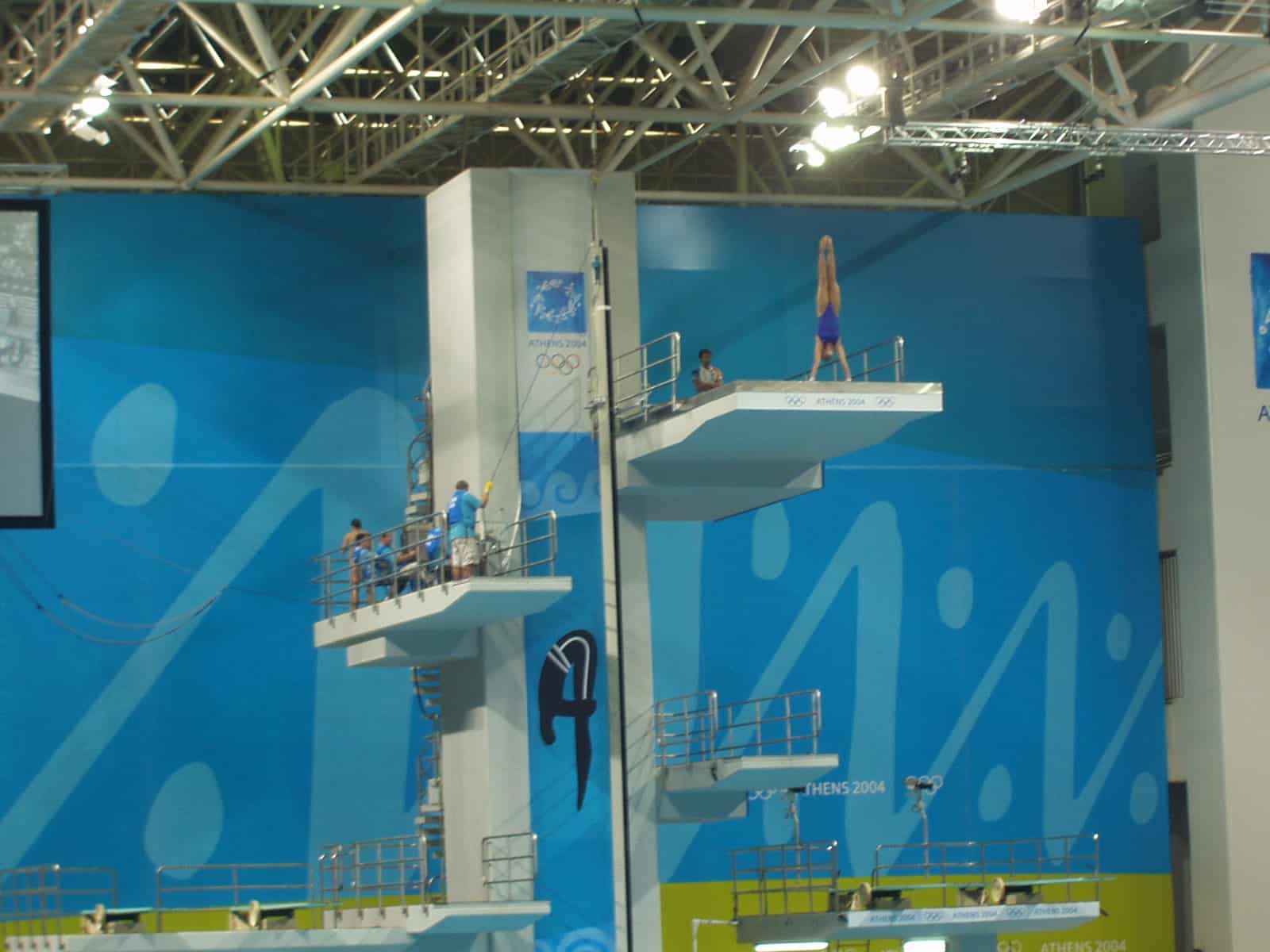 Buy it Now and Join the Wonderfull Winning World!!! 
 Athens 2004 – Beijing 2008 – London 2012 – Rio 2016 
 Games of the XXVIII Olympiad in Athens – 13 to 29 August 2004