Description

Wheelchair Tennis Paralympic Sport Pin
Wheelchair tennis was first contested at the Summer Paralympics as a demonstration sport in 1988, with two events being held (Men's and Women's Singles). It became an official medal-awarding sport in 1992 and has been competed at every Summer Paralympics since then. Four events were held from 1992 to 2000, with quad events (mixed gender) in both singles and doubles added in 2004.
Wheelchair tennis is one of the forms of tennis adapted for those who have disabilities in their lower bodies. The size of courts, balls, and rackets are the same, but there are two major differences from pedestrian tennis; athletes use specially designed wheelchairs and the ball may bounce up to two times. The second bounce may also occur outside the court.
The pin depicts an athlete of Wheelchair Tennis Paralympic Sport 
Product: Paralympic Pin
Pin code: #04-194-009
Tiraz: <1.500pcs
Official Licensed Product
Licensed Manufacturer:

Efsimon Collection
Wheelchair Tennis Paralympic Sport: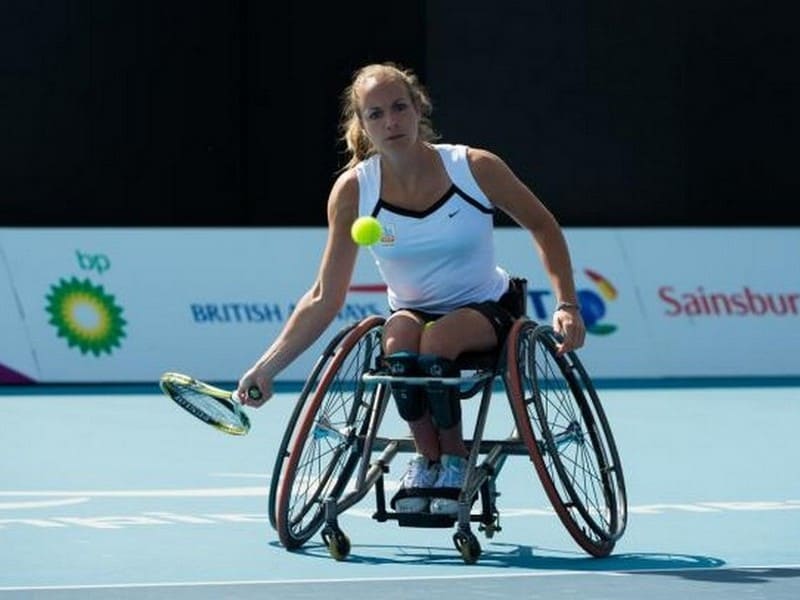 Athens 2004 Paralympic Games
The 2004 Summer Paralympics were held in Athens, Greece, from September 17 to September 28. The twelfth Paralympic Games, an estimated 4,000 athletes took part in the Athens programme, with ages ranging from 11 to 66. 3.806 athletes from 135 nations competed in the Athens Paralympics
A total of 1567 medals were awarded during the Athens games: 519 gold, 516 silver, and 532 bronze. China topped the medal count with more gold medals, more silver medals, and more medals overall than any other nation.
The 2004 Summer Paralympics included 19 sports. New events featured in the Games were five-a-side blind football, women's sitting volleyball, and quads wheelchair tennis.
Buy it Now and Join the Wonderfull Winning World!!!  
 2004 Summer Paralympic Games in Athens – 17 to 28 September 2004