Description


Paralympic Logo Athens 2004 – Postcards Olympiad All Greece
Athens 2004 Olympic Games
The 2004 Summer Paralympics, the twelfth Summer Paralympic Games, were a major international multi-sport event for athletes with disabilities governed by the International Paralympic Committee, held in Athens, Greece from 17 September to 28 September 2004. 3,806 athletes from 136 National Paralympic Committees competed. 519 medal events were held in 19 sports.
Memorabilia from Olympic Games Athens 2004. The series of self adhesive postcard memorabilia includes stickers with sports, mascot, flags etc.
The package includes:
One Postcard
Three Stickers (waterproof)
One Envelope
The stickers depicts Paralympic Logo Athens 2004
Product: Self Adhesive Postcard
Kind: Waterproof
Dimensions: 11.50cm X 16.50cm
Official Licensed Product
Licensed Manufacturer: Editions Toubis S.A.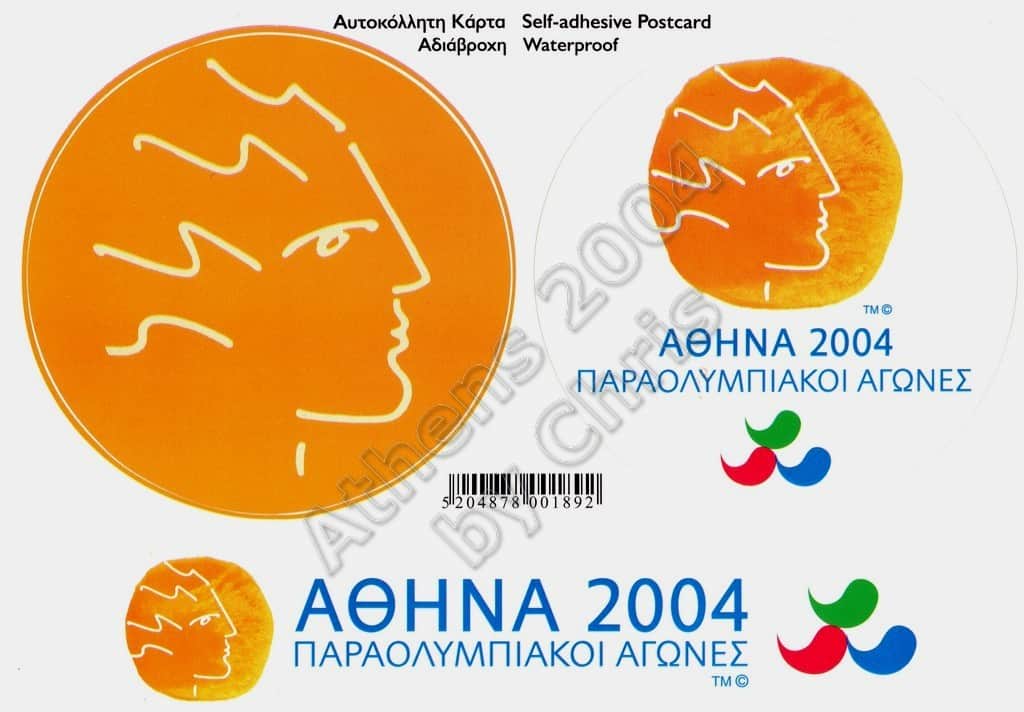 Buy it Now and Join the Wonderfull Winning World!!!  
 Games of the XXVIII Olympiad in Athens – 13 to 29 August 2004