Description


Volos City – Olympic Cities Series
Athens 2004 Olympic Games Pin
Volos is a coastal port city in Thessaly situated midway on the Greek mainland, about 326 kilometres (203 miles) north of Athens and 215 kilometres (134 miles) south of Thessaloniki. It is the capital of the Magnesia regional unit. Volos is the only outlet to the sea from Thessaly, the country's largest agricultural region. With a population of 144,449 (2011), it is an important industrial centre, while its port provides a bridge between Europe, the Middle East and Asia.
Volos is the newest of the Greek port cities, with a large proportion of modern buildings erected following the catastrophic earthquakes of 1955. It includes the municipal units of Volos, Nea Ionia and Iolkos, as well as smaller suburban communities. The economy of the city is based on manufacturing, trade, services and tourism. Home to the University of Thessaly, the city also offers facilities for conferences, exhibitions and major sporting, cultural and scientific events. Volos participated in the 2004 Olympic Games.
In Greek mythology, Argo was the ship on which Jason and the Argonauts sailed from Iolcos to Colchis to retrieve the Golden Fleece. She was named after her builder, Argus.
The pin depicts the Argo Ship in the Volos City
Product: Olympic Pin
Pin code: #02-004-013
Tiraz: <25.000pcs
Official Licensed Product
Licensed Manufacturer: Efsimon Collection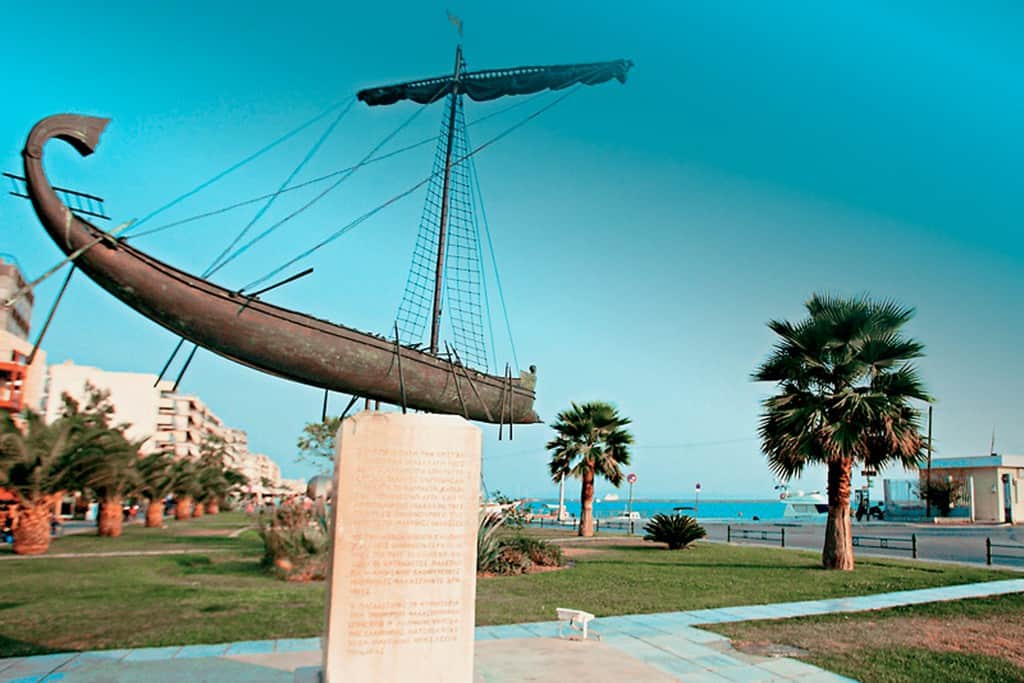 Buy it Now and Join the Wonderfull Winning World!!!  
 Games of the XXVIII Olympiad in Athens – 13 to 29 August 2004