Description


Thessaloniki City – Olympic Cities Series
Athens 2004 Olympic Games Pin
Thessaloniki is the second-largest city in Greece and the capital of Greek Macedonia, the administrative region of Central Macedoniaand the Decentralized Administration of Macedonia and Thrace.
he municipality of Thessaloniki, the historical center, had a population of 385,406 in 2007, while the Thessaloniki Urban Area had a population of 800,764 and the Thessaloniki Metropolitan Area had 1,104,460 inhabitants in 2011.
Being the largest "multi-sport" stadium in the city, Kaftanzoglio Stadium regularly plays host to athletics events. In 2004 the stadium served as an official Athens 2004 venue.
The White Tower of Thessaloniki is a monument and museum on the waterfront of the city of Thessaloniki. The present tower replaced an old Byzantine fortification, known to have been mentioned around the 12th century, that the Ottoman Empire reconstructed to fortify the city's harbour sometime after Sultan Murad II captured Thessaloniki in 1430. The tower became a notorious prison and scene of mass executions during the period of Ottoman rule.
The White Tower was substantially remodeled and its exterior was whitewashed after Greece gained control of the city in 1912. It has been adopted as the symbol of the city.
The pin depicts the White Tower of Thessaloniki City
Product: Olympic Pin
Pin code: #02-004-011
Tiraz: <25.000pcs
Official Licensed Product
Licensed Manufacturer: Efsimon Collection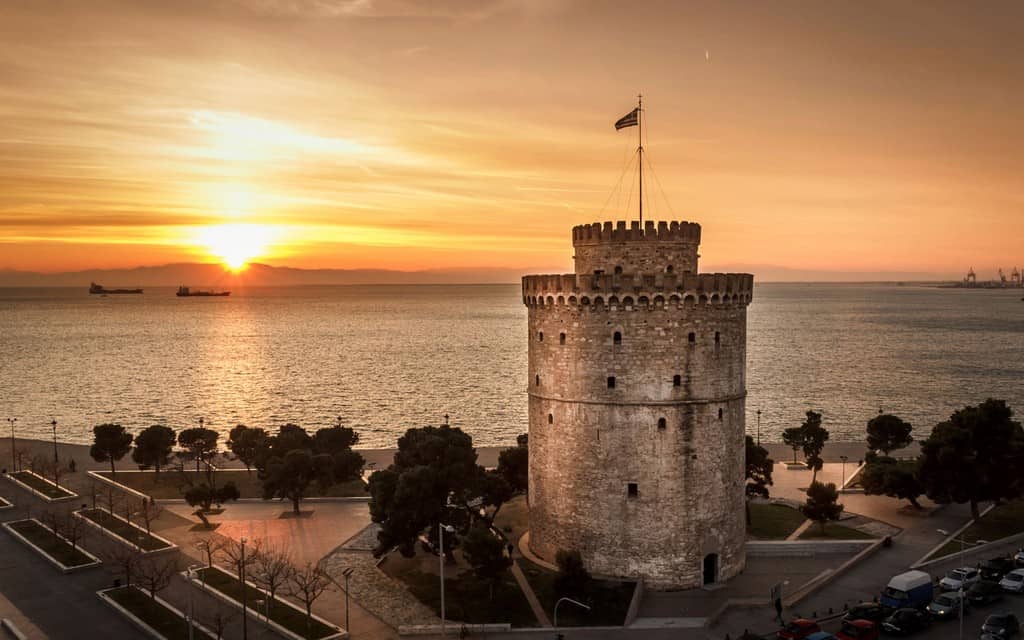 Buy it Now and Join the Wonderfull Winning World!!!  
 Games of the XXVIII Olympiad in Athens – 13 to 29 August 2004