Description
Badminton Pictogram – Olympic Sport
Athens 2004 Olympic Games Pin
The 2004 Summer Olympic Games, officially known as the Games of the XXVIII Olympiad and commonly known as Athens 2004, was a premier international multi-sport event held in Athens, Greece, from 13 to 29 August 2004. Officially there were 301 events in 28 sports.
Badminton at the 2004 Summer Olympics was held at the Goudi Olympic Hall at the Goudi Olympic Complex from 14 August through 21 August. Both men and women competed in their own singles and doubles events and together they competed in a mixed doubles event.
Badminton is a recreational sport played by either two opposing players (singles) or two opposing pairs (doubles), that take positions on opposite halves of a rectangular court divided by a net. Players score points by striking a shuttlecock with their racquet so that it passes over the net and lands in their opponents' half of the court. Each side may only strike the shuttlecock once before it passes over the net. A rally ends once the shuttlecock has struck the floor, or if a fault has been called by either the umpire or service judge or, in their absence, the offending player, at any time during the rally.[1]
The shuttlecock is a feathered or (mainly in non-competitive matches) plastic projectile whose unique aerodynamic properties cause it to fly differently from the balls used in most racquet sports; in particular, the feathers create much higher drag, causing the shuttlecock to decelerate more rapidly than a ball. Shuttlecocks have a much higher top speed, when compared to other racquet sports. Because shuttlecock flight is affected by wind, competitive badminton is played indoors. Badminton is also played outdoors as a casual recreational activity, often as a garden or beach game.
Since 1992, badminton has been an Olympic sport with five competition/events: men's and women's singles, men's and women's doubles, and mixed doubles, in which each pair consists of a man and a woman. At high levels of play, especially in singles, the sport demands excellent fitness: players require aerobic stamina, agility, explosive strength, speed and precision. It is also a technical sport, requiring good motor coordination and the development of sophisticated racquet movements.
The pin depicts the Sport of Badminton in Pictogram Edition
Product: Olympic Pin
Pin code: #03-074-003
Tiraz: <25.000pcs
Official Licensed Product
Licensed Manufacturer: Efsimon Collection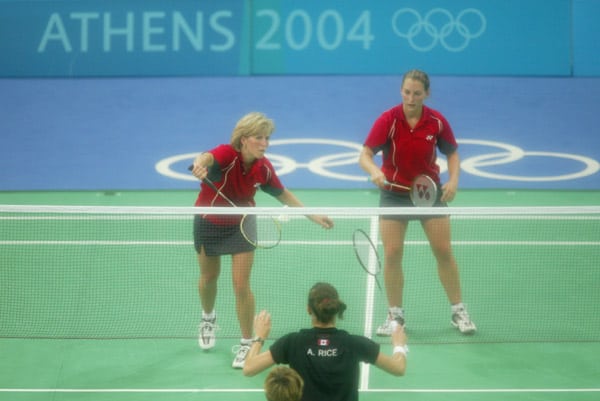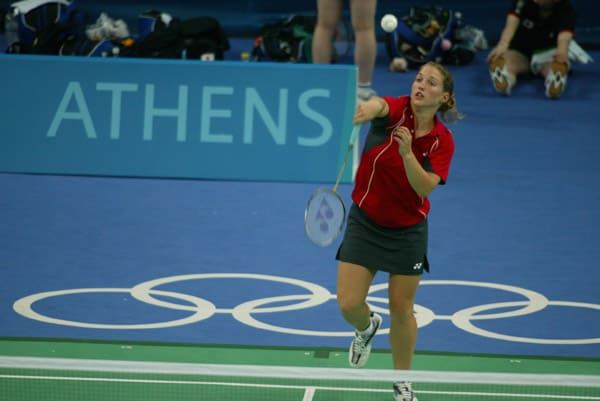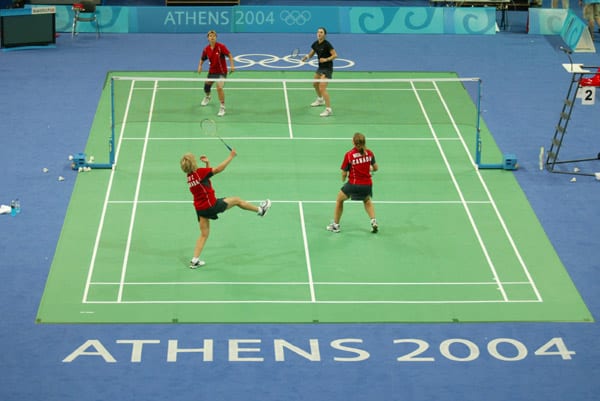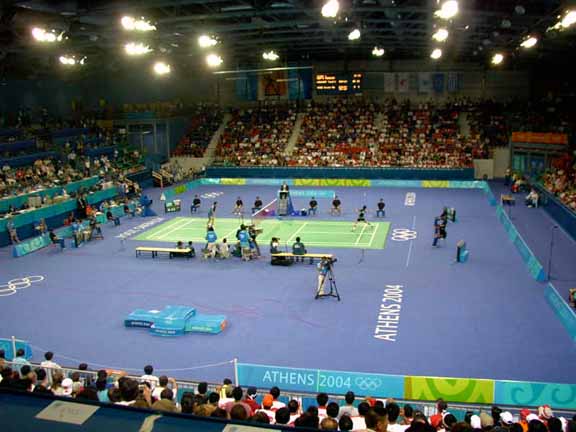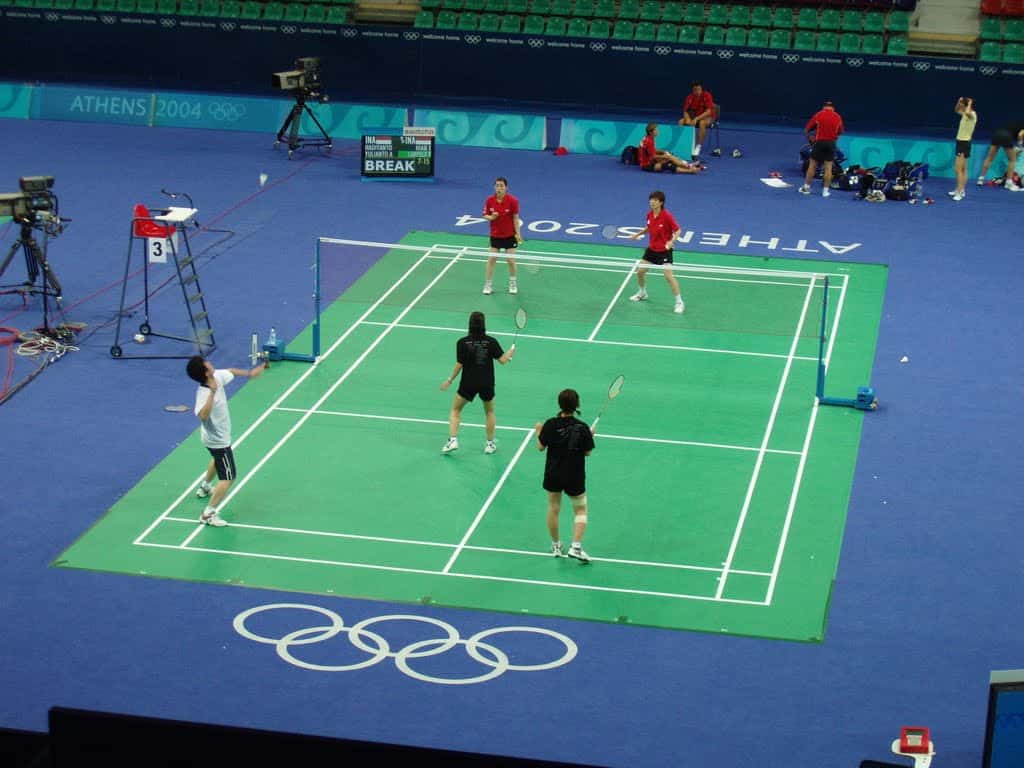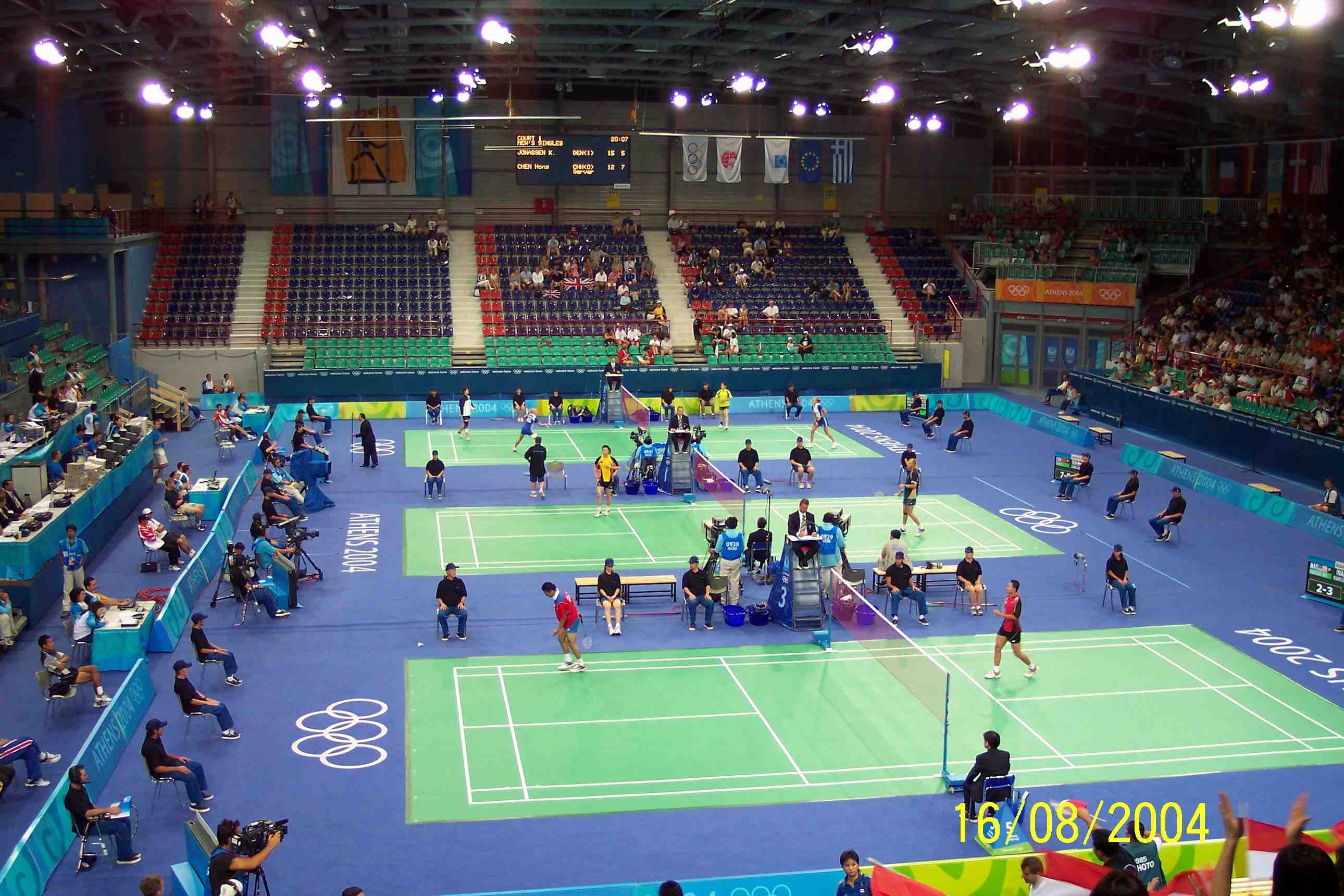 Buy it Now and Join the Wonderfull Winning World!!! 
 Athens 2004 – Beijing 2008 – London 2012 – Rio 2016 
 Games of the XXVIII Olympiad in Athens – 13 to 29 August 2004